The Supreme Court and American Politics

2017 Chicago-Kent Law Review Live Symposium
---
Symposium Editors
Professor Christopher W. Schmidt, IIT Chicago-Kent College of Law
Professor Carolyn Shapiro, IIT Chicago-Kent College of Law
---
Chicago-Kent College of Law
565 West Adams Street
Chicago, Illinois 60661
Tuesday, October 17, 2017
Directions and Parking
Contact: Colin Pochie | cklawreview.me@kentlaw.iit.edu
The Symposium is free, and lunch is provided for attendees with advance registration. Registration is now closed, thank you for your interest.
---
Schedule
| | | |
| --- | --- | --- |
| 8:00 a.m. – 8:40 a.m. | Arrival/Breakfast | Front Lobby |
| 8:40 a.m. – 9:00 a.m | Welcome and Intro | Marovitz Courtroom |
| 9:00 a.m. – 10:15 a.m. | Panel 1: The Supreme Court and Presidential Politics | Marovitz Courtroom |
| 10:15 a.m. – 10:30 a.m. | BREAK | Front Lobby |
| 10:30 a.m. – 11:45 a.m. | Panel 2: The Supreme Court and Congressional Politics |  Marovitz Courtroom |
| 11:45 a.m. – 12:00 p.m. | BREAK | Front Lobby |
| 12:00 p.m.- 1:30 p.m. | Lunch Break and Keynote | Morris Hall |
| 1:30 p.m. – 1:45 p.m. | BREAK | Front Lobby |
| 1:45 p.m. – 3:00 p.m. | Panel 3: The Supreme Court and the Regulation of Electoral Politics |  Marovitz Courtroom |
| 3:00 p.m. to 3:15 p.m. | Closing Remarks | Marovitz Courtroom |
---
Panel Participants
Panel 1: The Supreme Court and Presidential Politics
Panel Moderator
Harold J. Krent, Dean, IIT Chicago-Kent College of Law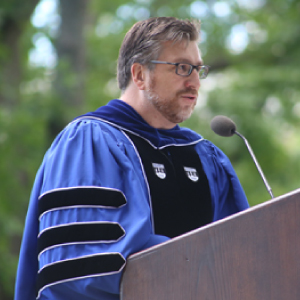 Kevin J. McMahon, Trinity College
Will the Supreme Court Still 'Seldom Stray Far'?: Regime Politics in a Polarized America

Kevin J. McMahon is the John R. Reitemeyer Professor of Political Science. His research mainly examines the presidency and the political origins and consequences of Supreme Court decisions. In 2014, the Supreme Court Historical Society awarded his book, Nixon's Court: His Challenge to Judicial Liberalism and Its Political Consequences (University of Chicago Press, 2011), its Erwin N. Griswold Book Prize. The Society only awards the Griswold Prize occasionally, approximately every three or four years. Nixon's Court was also selected as a 2012 CHOICE Outstanding Academic Title. Professor McMahon's first book, Reconsidering Roosevelt on Race: How the Presidency Paved the Road to Brown (University of Chicago Press, 2004), won the American Political Science Association's Richard E. Neustadt Award for the best book published that year on the American presidency. He is also the co-author/co-editor of three books on the presidency and presidential elections and author of numerous book chapters and journal articles.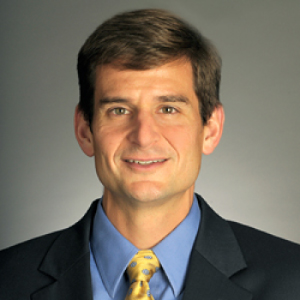 Christopher W. Schmidt, IIT Chicago-Kent College of Law
The Supreme Court as an Issue in Presidential Campaigns

A member of the IIT Chicago-Kent faculty since 2008, Professor Schmidt teaches in the areas of constitutional law, legal history, comparative constitutional law, and sports law. He has written on a variety of topics, including the political and intellectual context surrounding the U.S. Supreme Court's landmark decision in Brown v. Board of Education, the Tea Party as a constitutional movement, how Supreme Court Justices communicate with the American people, the Supreme Court's decision in the health care case, and the rise of free agency in Major League Baseball. His book The Sit-Ins: Protest and Legal Change in the Civil Rights Era will be published by the University of Chicago Press in early 2018. He is currently working on a new book project, Civil Rights; An American History, which examines how Americans have struggled over the meaning of "civil rights" from the Civil War through today.
Professor Schmidt is also a faculty fellow at the American Bar Foundation, where he serves as the editor of Law & Social Inquiry. Professor Schmidt has received fellowships from the American Society for Legal History, the Miller Center of Public Affairs at the University of Virginia, and the Center for American Political Studies at Harvard. His article Divided by Law: The Sit-Ins and the Role of the Courts in the Civil Rights Movement won the 2014 Association of American Law Schools' Scholarly Papers Competition and the 2016 American Society for Legal History Surrency Prize.
Professor Schmidt earned a J.D. from Harvard Law School, a Ph.D. in the history of American civilization and an M.A. in history from Harvard University, and a B.A. from Dartmouth College. While in law school, he served as executive articles editor for the Harvard Civil Rights–Civil Liberties Law Review.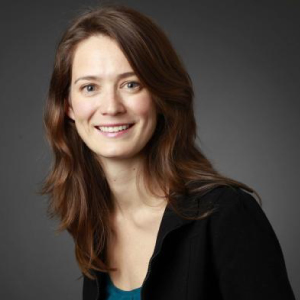 Kate Shaw, Cardozo School of Law
Presidential Intent

Kate Shaw is an Associate Professor of Law and the Co-Director of the Floersheimer Center for Constitutional Democracy. Before joining Cardozo, Professor Shaw worked in the White House Counsel's Office as a Special Assistant to the President and Associate Counsel to the President. She clerked for Justice John Paul Stevens of the U.S. Supreme Court and Judge Richard A. Posner of the U.S. Court of Appeals for the Seventh Circuit.
She graduated with a B.A. magna cum laude from Brown University and with a J.D. magna cum laude and Order of the Coif from Northwestern University, where she served as the Editor-in-Chief of the Northwestern University Law Review and won the John Paul Stevens Award. Professor Shaw's teaching and research interests include constitutional law, legislation, administrative law, the Supreme Court, election law, and gender and sexual orientation and the law. Her work has appeared or is forthcoming, among other places, in the Northwestern University Law Review, the Columbia Law Review, the Cornell Law Review and the Georgetown Law Review.
This slideshow requires JavaScript.
---
Panel 2: The Supreme Court and Congressional Politics
Panel Moderator
Sheldon H. Nahmod, University Distinguished Professor, IIT Chicago-Kent College of Law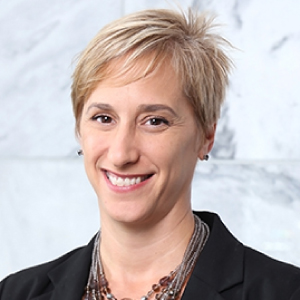 Lori A. Ringhand, University of Georgia School of Law
The Ginsburg Rules

Lori A. Ringhand is the Associate Dean for Academic Affairs & J. Alton Hosch Professor of Law at the University of Georgia School of Law. Ringhand teaches Constitutional Law, Comparative Constitutional Law, and Election Law. She received her JD degree from University of Wisconsin and a post-law degree from Oxford University.
Ringhand's work focuses on the Supreme Court confirmation process and the voting patterns and practices of Supreme Court justices. She is the co-author of Supreme Court Confirmation Hearings and Constitutional Change, published by Cambridge University Press, as well as a constitutional law casebook published by Carolina Academic Press. Her scholarship has been published in both peer and student edited journals, and she is a frequent commentator in the national and international media. Her work has been discussed on the editorial pages of the New York Times, as well as on BBC and CNN. Ringhand is a 2016-17 University of Georgia Women's Leadership Fellow, the 2010 and 2014 recipient of the University of Georgia Law School's Ellington Award for Excellence in Teaching, and the 2017 recipient of the John C. O'Bryne Memorial Award for Significant Contributions Furthering Student-Faculty Relations.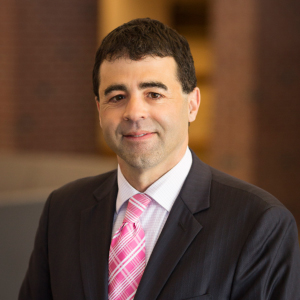 Jason Mazzone, University of Illinois College of Law
The 115th Congress and the Supreme Court

Jason Mazzone is the Albert E. Jenner, Jr. Professor of Law at the University of Illinois at Urbana-Champaign and Director of the Illinois Program in Constitutional Theory, History and Law. Professor Mazzone's primary field of research and teaching is constitutional law and history. He works principally on issues of constitutional structure and institutional design with a particular focus on relationships between structural arrangements and individual rights.
Professor Mazzone received his undergraduate and law degrees from Harvard University, a master's degree from Stanford University, and a master's and doctorate from Yale University. While a student he worked with Laurence H. Tribe on constitutional cases in the Supreme Court and for Robert D. Putnam on the bestselling book Bowling Alone: The Collapse and Revival of American Community. He served also as Rapporteur to the Saguaro Seminar on Civic Engagement in America, a workshop group whose members included then-Illinois State Senator Barack Obama. Before entering law teaching, Professor Mazzone clerked for Judge Robert D. Sack of the U.S. Court of Appeals for the Second Circuit and for Judge John G. Koeltl of the U.S. District Court for the Southern District of New York, and he practiced intellectual property law in New York City.
Professor Mazzone is a member of the American Law Institute and a fellow of the European Law Institute, chair of the Illinois-Bologna Conference on Comparative Constitutional History, a member of the Advisory Board of the Italian Law Journal, and a member of the International Association of Constitutional Law Research Group on Constitutionalism in Illiberal Democracies. His scholarship has been cited by many courts, including the Supreme Court of the United States. He is a regular media commentator and he has written about legal issues for The New York Times and other national newspapers. Professor Mazzone also blogs at Balkinization.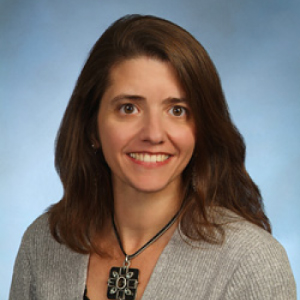 Carolyn Shapiro, IIT Chicago-Kent College of Law
How Members of Congress Talk about the Supreme Court and the Constitution and Why it Matters

Professor Shapiro is the founder and co-director of Chicago-Kent's Institute on the Supreme Court of the United States (ISCOTUS). Her scholarship is largely focused on the Supreme Court, its relationship to other courts and institutions, and its role in our constitutional democracy. She teaches classes in legislation and statutory interpretation, constitutional law, employment law, and public interest law and policy.
From 2014 through mid-2016, Professor Shapiro took a leave of absence from Chicago-Kent to serve as Illinois solicitor general. She has argued cases in the U.S. Supreme Court, the Seventh Circuit, the Illinois Supreme Court, and the Illinois Appellate Courts.
Professor Shapiro blogs at ISCOTUSnow (which she also co-edits) and on the Chicago-Kent Faculty Blog and CK Now, and she also posts on Huffington Post and as a guest blogger at the American Constitution Society Blog. In addition, her commentary has appeared in a number of outlets, including the Washington Monthly website and CNN. She regularly appears as a guest commentator on Chicago Tonight and other media outlets. Professor Shapiro is also a member of the Board of Advisors for the Chicago Lawyers' Chapter of the American Constitution Society.
Professor Shapiro was a law clerk for then-Chief Judge Richard A. Posner of the U.S. Court of Appeals for the Seventh Circuit and for Justice Stephen G. Breyer of the United States Supreme Court. Prior to coming to Chicago-Kent in 2003, she worked as an associate with Miner, Barnhill & Galland, where she handled plaintiff civil rights cases, and as a Skadden Fellow with the National Center on Poverty Law.
She earned a B.A. with general and special honors in English from the University of Chicago, an M.A. from the University of Chicago Harris Graduate School of Public Policy, and a J.D. (high honors) from the University of Chicago Law School, where she was articles editor of the University of Chicago Law Review and a member of the Order of the Coif.
This slideshow requires JavaScript.
---
Keynote Speaker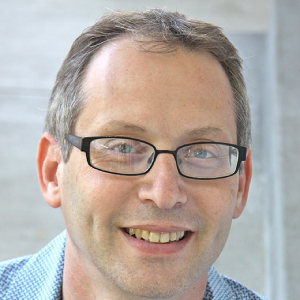 Richard L. Hasen, University of California, Irvine School of Law
Judging the Political and Political Judging: Justice Scalia as Case Study
Professor Richard L. Hasen is Chancellor's Professor of Law and Political Science at the University of California, Irvine. Hasen is a nationally recognized expert in election law and campaign finance regulation, and is co-author of a leading casebook on election law.
From 2001-2010, he served (with Dan Lowenstein) as founding co-editor of the quarterly peer-reviewed publication, Election Law Journal. He is the author of over 100 articles on election law issues, published in numerous journals including the Harvard Law Review, Stanford Law Review and Supreme Court Review. He was elected to The American Law Institute in 2009 and served as an Adviser on ALI's law reform project, Principles of Election Law: Resolution of Election Disputes.
Professor Hasen was named one of the 100 most influential lawyers in America by The National Law Journal in 2013, and one of the Top 100 Lawyers in California in 2005 and 2016 by the Los Angeles and San Francisco Daily Journal.
His op-eds and commentaries have appeared in many publications, including The New York Times, The Washington Post, Politico, and Slate. Hasen also writes the often-quoted Election Law Blog, which the ABA Journal named to its "Blawg 100 Hall of Fame" in 2015. His newest book, The Justice of Contradictions: Antonin Scalia and the Politics of Disruption, will be published in 2018 by Yale University Press.
Professor Hasen holds a B.A. degree (with highest honors) from UC Berkeley, and a J.D., M.A., and Ph.D. (Political Science) from UCLA. After law school, Hasen clerked for the Honorable David R. Thompson of the United States Court of Appeals for the Ninth Circuit, and then worked as a civil appellate lawyer at the Encino firm Horvitz and Levy.
From 1994-1997, Hasen taught at the Chicago-Kent College of Law and from 1998-2011 he taught at Loyola Law School, Los Angeles, where he was named the William H. Hannon Distinguished Professor of Law in 2005. He joined the UC Irvine School of Law faculty in July 2011, and is a faculty member of the UC Irvine Jack W. Peltason Center for the Study of Democracy.
This slideshow requires JavaScript.
---
Panel 3: The Supreme Court and Regulation of Electoral Politics
Panel Moderator
Nancy S. Marder, Professor of Law, IIT Chicago-Kent College of Law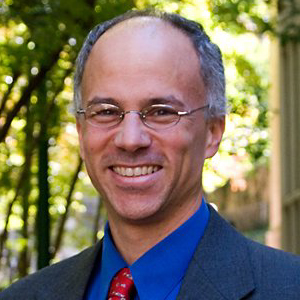 Luis E. Fuentes-Rohwer, Indiana University Maurer School of Law
The Supreme Court Regulates Race, Politics, or Neither? A Historical Overview
Professor Fuentes-Rohwer is the Harry T. Ice Faculty Fellow at the Indiana University Maurer School of Law, where he teaches and writes in the areas of civil rights and legal history, with a particular emphasis on constitutional law and the Reconstruction Era. His scholarship focuses on the intersection of race and democratic theory, as reflected in the law of democracy in general and the Voting Rights Act in particular. He is interested in the way that institutions—and especially courts—are asked to craft and implement the ground rules of American politics. He received a J.D. and a Ph.D from the University of Michigan and an LL.M. from Georgetown. He joined the faculty in 2002.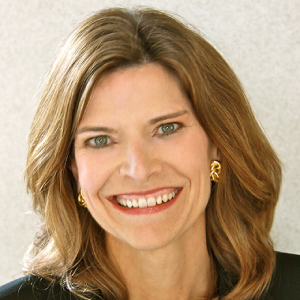 Ann Southworth, University of California, Irvine School of Law
The Consequences of Citizens United: What Do the Lawyers Say?
Ann Southworth is Professor of Law and a member of the founding faculty at the University of California, Irvine School of Law. Her scholarship and teaching focus primarily on lawyers—their norms, professional identities, practices, organizations, and networks. She has studied civil rights and poverty lawyers, lawyers involved in national policymaking, and advocates for conservative and libertarian causes. Her articles have appeared in numerous journals, including Law and Social Inquiry, Law and Society Review, Stanford Law Review, and UCLA Law Review. She is also the author of two books: Lawyers of the Right: Professionalizing the Conservative Coalition (University of Chicago Press 2008) and The Legal Profession: Ethics in Contemporary Practice (West Academic 2014) (with Catherine Fisk). Her current book project examines the lawyers, organizations, and patrons involved in campaign finance litigation in the Roberts Court and their roles in generating and promoting competing understandings of the relationship between the First Amendment and money in politics.
Before joining the UC Irvine Law faculty, Southworth was on the faculty at Case Western Reserve University Law School, and she has been a visiting professor at Harvard Law School and UCLA School of Law. Prior to entering academia, she practiced law at Morrison & Foerster, the Washington Lawyers' Committee for Civil Rights Under Law/Lawyers' Committee for Civil Rights Under Law, and the appellate section of the Civil Division of the U.S. Department of Justice. She clerked for Judge Stanley A. Weigel (N.D. Cal.) and earned her B.A. and J.D. degrees from Stanford University.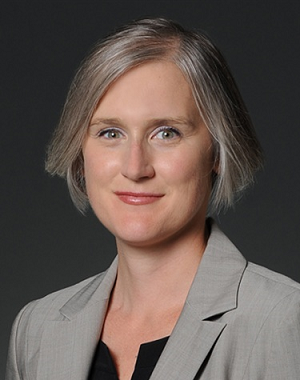 Tacy F. Flint, Partner, Sidley Austin LLP
Gobbledygook: The Supreme Court's Approach to Quantitative Analysis in the Context of Legislative Redistricting
Tacy F. Flint is a member of the Supreme Court and Appellate Litigation team at Sidley Austin LLP. She has authored dozens of briefs in the U.S. Supreme Court and other appellate courts, including in multiple cases dealing with legislative redistricting.  Most recently, in Gill v. Whitford, Tacy was counsel of record on an amicus brief for political geography scholars Jowei Chen, Jonathan Rodden, and Wesley Pegden. The brief described these Professors' respective analyses of political geography in Wisconsin and elsewhere, and addressed how to determine whether a state's legislative map can be explained by the residential patterns of Democrats and Republicans in the state. Each of the Professors found that the challenged Wisconsin legislative map was not explained by that state's political geography.
Outside of legislative redistricting, Tacy's practice spans a wide range of legal issues, including intellectual property, antitrust, federal jurisdiction, and the First Amendment. She has been named a Rising Star in appellate litigation by Law360 and one of the 60 Most Influential Women Lawyers in Chicago by Crain's. Before joining Sidley, Tacy served as a law clerk to Justice Stephen Breyer of the U.S. Supreme Court and Judge Richard Posner of the U.S. Court of Appeals for the Seventh Circuit.
This slideshow requires JavaScript.