The Labor and Employment Law Society ("LELS") is a student governed organization dedicated to providing support to students interested in the field of Labor and Employment Law. LELS provides not only academic support in the way of mentors and an exclusive outline bank, but also seeks to enhance the academic experience with social events and fundraising efforts.
Latest Events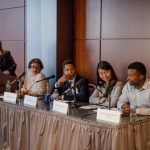 Date: Sep 28, 2017
Time: 5:00 to 7:00
Venue: Morris Hall
Come meet with students and alums from our Labor & Employment Law Certificate Program and learn about the benefits of enrolling in the program. You'll also hear firsthand about the typical day of L&E law practitioners in a variety of roles and industries and have an opportunity to network with alumni.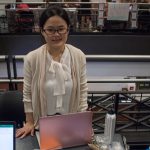 Date: Aug 29, 2017
Time: 11:30 to 1:30
Venue: 2nd floor atrium
Student organizations will be on the second and third floors to answer any questions and sign up new members for this school year. The first session is from 11:30 a.m. to 1:30 p.m., and the second session is from 4:00 p.m. to 6:00 p.m.
Date: Feb 21, 2017
Time: 4:00 PM to 5:45 PM
Venue: Morris Hall
Meet faculty and students in the Certificate programs, gather information, and have a snack! Students interested in Labor and Employment Law, Business Law, Compliance & Regulatory, Praxis, Environmental and Energy Law, International and Comparative Law, Intellectual Property Law, Public Interest Law, Criminal Litigation, Litigation and Dispute Resolution, are invited to attend an Informational Reception on […]