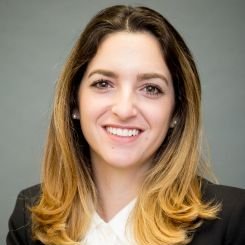 Treasurer
2017-2018
Graduation Year : 2018
Previous ACSLP Position:
Personal Bio:
This is Alanna's second year on the board of Chicago-Kent's ACS student chapter. In her final year at Chicago-Kent, she is looking forward to helping one of the most prominent student organizations maintain its reputation of providing excellent programming to members of the Chicago-Kent community.
Alanna is an active member of the CK community. As President of KJF and ACPLS, you will probably see her at several student events throughout the year. She also volunteers at the Self Help Web Center as a shift manager, and has been since her 1L year. Before attending law school, Alanna worked as a pastry cook and pastry chef in Chicago, so keep an eye out for her special appearances at bake sales during the year.