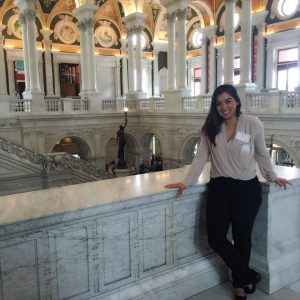 Social Director
2017-2018
Graduation Year : 2019
Joanna received her B.A. in Political Science and prelaw from Mount Saint Mary's University in 2015. She is originally from Los Angeles California and is currently a 2L at Chicago-Kent College of Law. She is working toward a certificate in public interest at Chicago-Kent.
Joanna has always been interested in Law school due to her passion for civil rights and human rights.
She is involved with ACS, Immigration Law Society, Student Humanitarian Network, The Round Table, and volunteered at the Self-Help Web Center.
She spent her summer working at the Federal Defender where she provided criminal defense work to low income clients. Her passion lies in immigration law and Criminal defense and pans to work in public interest after law school.
She enjoys traveling, Hiking, and being outdoors, outside of law school.