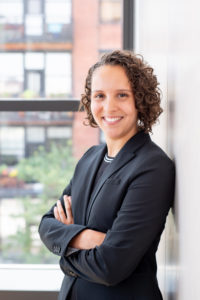 Managing Editor
2020-2021
Sofia Valdivia is a 3L at Chicago-Kent College of Law. She graduated with a B.A. from Butler University with a major in strategic communications. Prior to law school she worked at Resolute Consulting, a public affairs and communications firm, where she focused on media relations and coalition building. 
Since starting law school Sofia has worked in the legal department for McDonald's via the Association of Corporate Counsel Diversity Summer Internship Program. She has also had the pleasure of externing under Justice Terrence Lavin of the Illinois Appellate Court, First District. Currently, she is a law clerk at SmithAmundsen in the Data Privacy and Class Action practice groups. 
During her time at Chicago-Kent, she has held executive board positions for the Hispanic Latinx Law Student Association and the Student Humanitarian Network. She was also selected to compete in the Hispanic National Bar Association Moot Court competition. However, one of her greatest joys has been serving as a teaching assistant, both previously for business organizations and currently for Chicago-Kent's 1L legal writing course. 
In addition to serving as the managing editor of the Chicago-Kent Law, she is also the current president of the Student Bar Association. 
Sofia is a proud Mexican and Haitian-American and believes in the importance of diversity in the legal field. A Chicago suburban native, she has lived in downtown Chicago for over five years. In her free time she enjoys exploring new neighborhoods and restaurants in the city, and around the world.