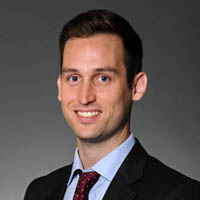 Managing Editor
Managing Editor

2015-2016

Class of: 2016
Previous Position at JICL:
Executive Article Editor, Associate Editor – 2014-2015
Biography:
Gordon earned his B.S. in Finance from Florida State University. After undergrad, he worked for two years at a bankruptcy and real estate firm in South Florida.
During his law school career, he has worked as a judicial extern for the Honorable Ronald F. Bartkowicz in Chicago, as a Research Assistant to Professor William Birdthistle, as a law clerk at a commercial litigation firm in the Chicago Loop, and spent this past summer interning at the U.S. Securities and Exchange Commission in Washington, D.C.
In addition to being the Managing Editor of the Journal of International and Comparative Law, Gordon is also a Notes & Comments Editor for the Chicago-Kent Law Review.
This summer, Gordon will be begin his Graduate Fellowship with PILI, and will join Sidley Austin LLP's corporate practice in the fall of 2016.