---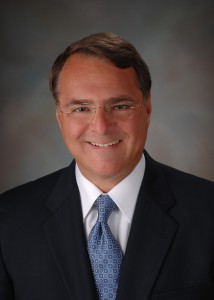 Attorney James J. Morici, Jr., past President of the Justinian Society of Illinois will be sponsoring a lunch at 12:00 pm on Thursday, September 1, 2016 in Room 370.
Since 1987, Mr. Morici has stood by the sides of those harmed in serious accidents as well as individuals affected by the wrongful death of a loved one. Over the years, he has recovered multi-million dollar settlements and verdicts in a countless number of cases. Due to his diligence and work ethic, he has been named an Illinois Super Lawyer, an honor bestowed to only 5% of attorneys nationwide.
Before becoming a committed personal injury attorney, Mr. Morici served as an Assistant State Attorney for the Cook County State's Attorney Office. Not too long after, he secured a position as the First Chair Prosecutor at the Criminal Courts Building. In 1987, he resigned in order to pursue his passion for personal injury law.
Before committing his life to judiciary work, Mr. Morici attended DePaul University where he completed his undergraduate coursework. Upon earning his undergraduate degree, he moved on to enroll at Chicago-Kent where he completed his Juris Doctorate with the highest honors.
Please join us for this unique experience!