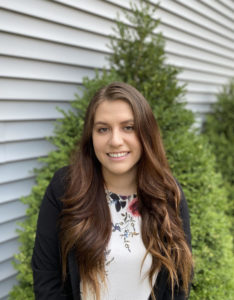 President
2021-2022
2020-2021
Graduation Year: 2022
Eleni is a 3L at Chicago-Kent College of Law and is very excited to be President of SALDF for the second year in a row. Eleni restarted this organization in 2021 because of her passion for animals and her interest in animal law. She is excited to help give animals a voice in the legal system.
In addition to being the President of SALDF, Eleni is an Associate Editor for the Journal of Intellectual Property, the Secretary for the Hellenic Law Student Association, and the Treasurer for the Labor and Employment Law Society. Eleni is also pursuing her certificate in Labor and Employment Law.
Eleni has a huge passion for animals and has always known she wanted to spend her life helping them. Before law school, she worked at an animal hospital as a veterinary technician and also worked at an animal shelter. She has a lot of experience working with animals and is very excited to put that knowledge to use in a law setting to help with animal rights and animal advocacy. Her favorite terrestrial animals are dogs, and her favorite aquatic animal is the octopus. She is very excited to have restarted this organization!