To make a donation to support the next generation of legal professionals, please follow the steps below.
1. Visit the Chicago-Kent Give Now page: https://kentlaw.iit.edu/law/giving/givenow
2. Select either a one-time donation or a recurring donation
3. Select the amount you would like to donate.
4. Click the "I want to support" dropdown menu and select "Other."
5. Specify that you are donating to the First-Generation Law Student Association Scholarship Fund in the "Comments" box.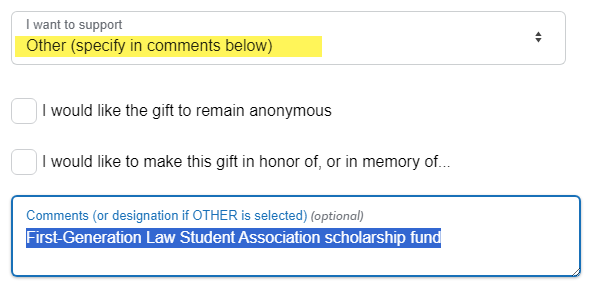 6. Enter your information.
7. Click "Give securely" to finalize the donation.
8. Enter payment information.
9. Send an email to firstgen@kentlaw.iit.edu to confirm receipt of your donation.