KENT vs. KRENT III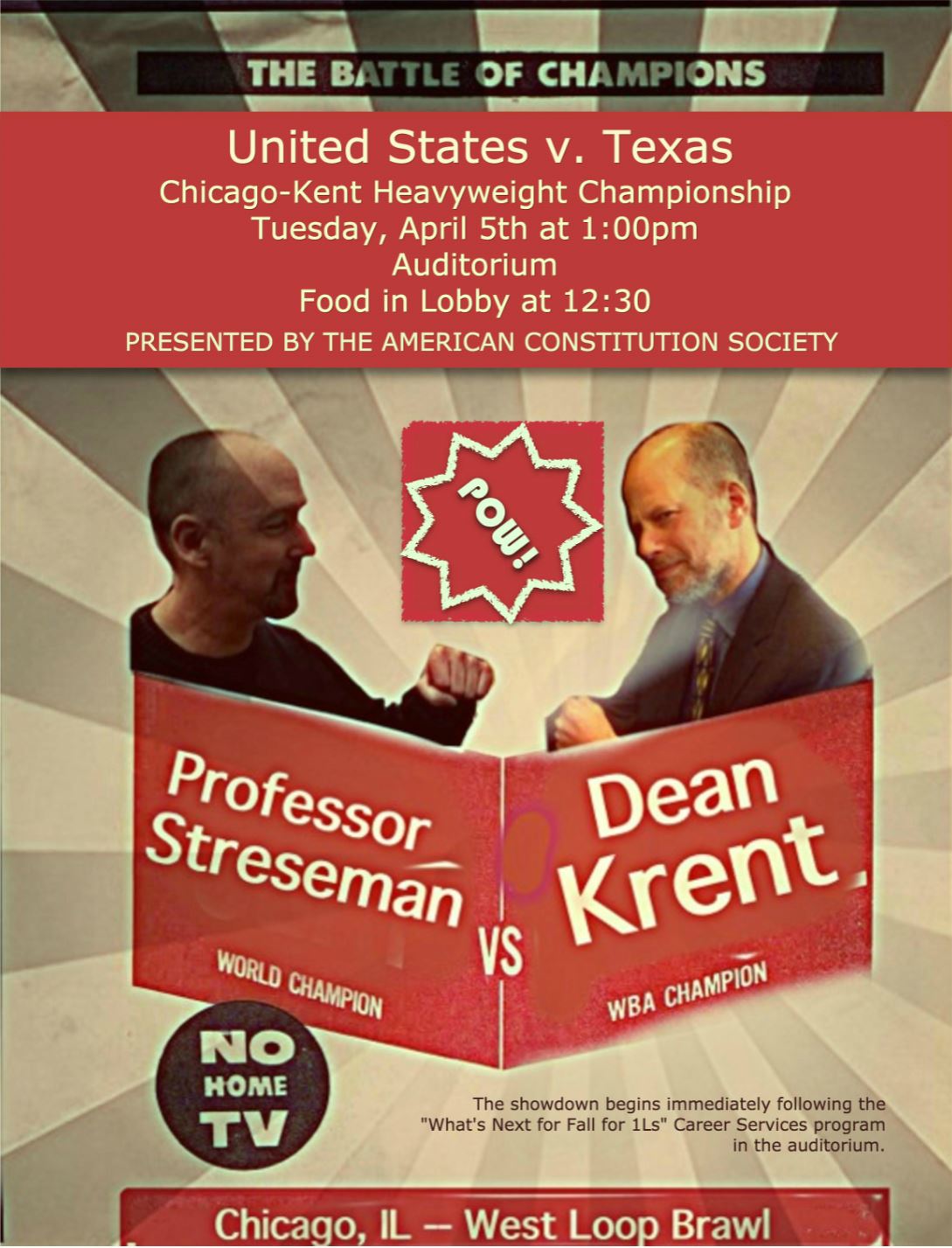 Date: Apr 05, 2016
Timing: 12:30 pm to 2:00 pm
Speakers : Dean Harold Krent, Professor Kent Streseman
Venue : The Governor Richard B. Ogilvie Auditorium, 1st Floor Lobby
Lunch served at 

12:30 PM

 in the lobby
Oral argument begins at 

1:00 PM

 in the Auditorium
Join the American Constitution Society, featuring Professor Kent Streseman and Dean Harold Krent, for an oral argument on the immigration case pending before the U.S. Supreme Court, United States v. Texas. Texas and 25 other states are challenging the Obama Administration's proposed Deferred Action for Parents of Americans (DAPA) program, which would provide temporary relief from deportation and work authorization to the U.S. citizens' parents currently living in the United States without lawful status.
Our Supreme Court will be led by Michael Scodro, the former Illinois Solicitor General and current Partner at Jenner & Block LLP, who has argued several cases before the U.S. Supreme Court. Mr. Scodro will be joined on the bench by five current Chicago-Kent students.
This program should be particularly useful for 1Ls as they prepare for their Hughes arguments. Watch two experts tackle this thorny but important legal issue.