Information on the 2015 Summer Write-On Program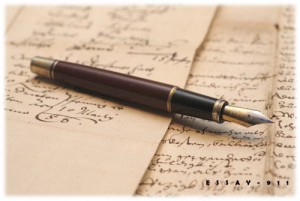 The time has come for the 2015 Summer Write-On Program. This program provides students that do not "grade-on" to Law Review (see Becoming a Member for eligibility requirements) an opportunity to "write-on" to the Law Review. The tentative dates for the competition are June 22 through July 6. However, these dates may change if we are unable to determine who "graded-on" to Law Review before June 22.
Additionally, the Executive Notes & Comments Editor, Andrew Hemmer, will hold an informational session about the Summer Write-On Program on Tuesday, May 19, 2015. All interested students should attend this session. The session is not mandatory, but all interested students are encouraged to attend. More information regarding the time and place will be sent out in the near future.
If you are interested or curious about the Law Review please check out the following pages on our site:
*The materials listed on this page only apply to the 2014 program; updated 2015 materials will be available before the June 22 (tentative) start date. The overall format will be the same but the question and "research universe" will change.
Please direct all questions about the Summer Write-On Program to Andrew Hemmer (ahemmer@kentlaw.iit.edu).
Good luck!