s | b | a CHICAGO-KENT STUDENT BAR ASSOCIATION
*check out our SBA Instagram this week!
Announcements
Interested in submitting a paper to a competition? The law library has created a guide to student legal writing competitions. For more information, please see the library blog post about the guide.
This year BLSA and SBA are presenting the Nickolas Johnson Writing Competition. In 2018, we lost a fellow classmate and BLSA member. This writing prize in Nickolas Johnson's memory is to encourage students to tackle issues of mental health on campus and propose an idea to be implemented by BLSA and SBA for the upcoming school year. The competition funding is donation based, and if you would like to donate please donate here, arogers11.
Events for This Week
Events may be found on the SBA calendar. Please make sure you are accessing via your Kent email address.
Immigration Law Society: ILS will have its first meeting of the semester on Wednesday, February 17 at 2pm via Zoom. Meeting ID: 876 7505 1461 Password: 905047
Judicial Clerkship Panel – Wednesday, February 17 at 3:00pm. Clerking for a judge after graduation is an excellent way to build your legal skills, and position yourself for a great career. This panel will feature five Chicago-Kent graduates who are clerking, or have clerked, for judges at the federal, state, and local levels. Second-year law students can set up an account in OSCAR (Online System for Clerkship and Application Review) now, and begin building their applications for Federal Clerkships. There are opportunities for 3rd year/graduating students to apply for clerkships as well. To join, use this Zoom link. Sponsored by the Faculty Judicial Clerkship Committee and the Career Services Office.
DALSA General Meeting: DALSA will have a general meeting February 17, 2021 from 3 pm to 4 pm. We will discuss recent social media posts, professionalism, diversity week events, other upcoming events, outline banks, and election information for the 2021-2022 DALSA eboard. We will also spend some time catching up with each other and answering any questions 1Ls have around classes, interviewing, summer work, study advice, requesting accommodations, and more. This meeting will be held virtually through Google Meet.
Illinois Tech's Office of Community Affairs and Outreach has planned events this February that will provide our community with more opportunities to explore Black history and better understand the challenges that prevent equity. These include a film screening and discussion of The Color Tax: Origins of the Modern Day Racial Wealth Gap, which will be held on February 18, as well as a February 26 screening of 40th: The Story of Bishop Robert Williams and Roberts Temple, which documents Bishop William Roberts and the Roberts Temple Church of God in Christ, located just south of the university's Mies Campus.
Seyfarth Shaw LLP Panel: Career Exploration, Networking, and the First-Generation Focus: 2/19/2021 5-7pm CST: The First-Generation Law Student Association invites you to join us for a panel with four Seyfarth Shaw LLP attorneys who will guide us through career exploration, networking, and provide valuable advice to students navigating the legal field. Our panelists are: Whitney Schmidt, partner in the Corporate practice group; Briana Mayes, associate in the Real Estate practice group; Robert Szyba, partner in the Labor & Employment practice group; and Marlin Duro, associate in the Labor & Employment practice group. Students will be given the opportunity to ask questions and network with panelists. Please register here and join us on Friday, February 19th at 5pm via Zoom.
Deadlines for this Week
Judicial Externship – Summer Application Process: Applications for Summer 2021 Judicial Externships are available online and in the Symplicity Document Library which can be accessed by clicking on "Resources" on the left side of the student Symplicity homepage. Completed Summer applications should be submitted to Suzanne Blaz by Friday, February 19, 2021, no later than 12 p.m.
Future Events
Policing Today: The Use of Collective Bargaining Agreements and the Role of Management: The Labor and Employment Law Society and the ACLU will be hosting a panel on modern day policing, the use of collective bargaining agreements, and the role of management. This event will be happening on Thursday, February 25th, at 12:00pm to 1:15pm. Please join us for a discussion by an exceptional panel featuring:
Tamara Cummings, General Counsel for Fraternal Order of Police

Yvette Heintzelman, Attorney for Municipalities and Police Departments

Michael Green, Professor of Law and Incoming Director for the Labor Program at Kent Law

Emil Totonchi, Professor of Law and esteemed Mediator and Arbitrator
To attend the event, please register here using the link below and the Zoom information will be forwarded to your email address. We look forward to seeing you there!
PACCK General Body Meeting, February 26, 2021 at 12:00 pm CST: Please join Parents and Caregivers of Chicago Kent "PACCK" for our first General Body Meeting of the 2021 Spring Semester. At this meeting, we will discuss upcoming events and opportunities for students to become more involved with PACCK initiatives. We hope to see you there!
Diversity Week will take place the week of March 1, 2021. Stay tuned for more information on upcoming events!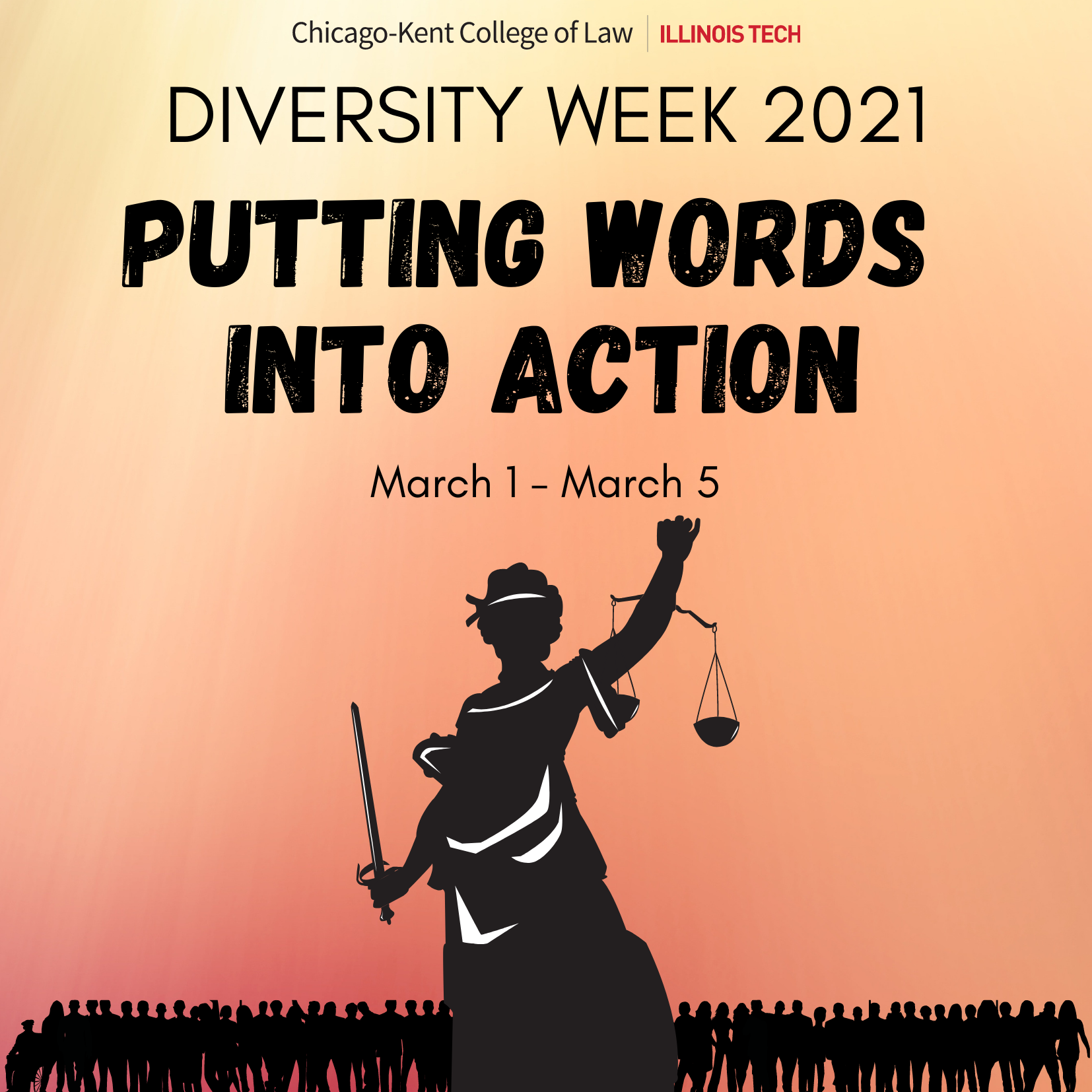 Future Deadlines
Judicial Externship – Fall Application Process: Applications for Fall 2021 Judicial Externships will be available online by Thursday, February 25, 2021. They will also be available in the Symplicity Document Library which can be accessed by clicking on "Resources" on the left side of the student Symplicity homepage. Completed Fall applications should be submitted to Suzanne Blaz by Monday, March 15, 2021, no later than 12 p.m.
Resources
From ASP: How to improve second semester grades: Leveraging your first semester to fuel success.
From the Library: Improving your Internet Connection at Home.
American Bar Association: Did you know that you get a free ABA membership as a law school student? Sign up using this link for all the perks of membership, including networking opportunities and awesome discounts to study resources! If you have any questions, email your ABA Rep Daniel Kfoury.
Birthdays & Special Days – February:
02/01 – Patrick Owens, 1L
02/02 – Maeghann Hoal, 1L
02/04 – Sofia Lischewski, 1L
02/06 – Sofia Valdivia, 3L
02/11 – Ryan Martin, 1L
02/16 – Patrycia Piaskowski, 1L
02/25 – Professor Laurie Silvestri
02/27 – Christian Sanchez, 2L
*if you wish to share your special date with the student body, click here