s | b | a CHICAGO-KENT STUDENT BAR ASSOCIATION
*check out our SBA Instagram this week for your chance to win ONE of THREE $5.00 Starbucks gift cards!
2021 Diversity Week – Putting Words Into Action
See "Events for The Week" for more Details
Announcements
Congratulations to Chicago Kent's Phi Alpha Delta – Blackstone Chapter's Team Blackstone 1 for advancing to finals and ultimately placing fourth in the PAD 2021 Mock Trial Competition
this weekend. Team Blackstone includes Rigo Fernandez, Emily Motin, Madison Wheeler, and Patrick Bovie, coached by Professor Sheldon Solow.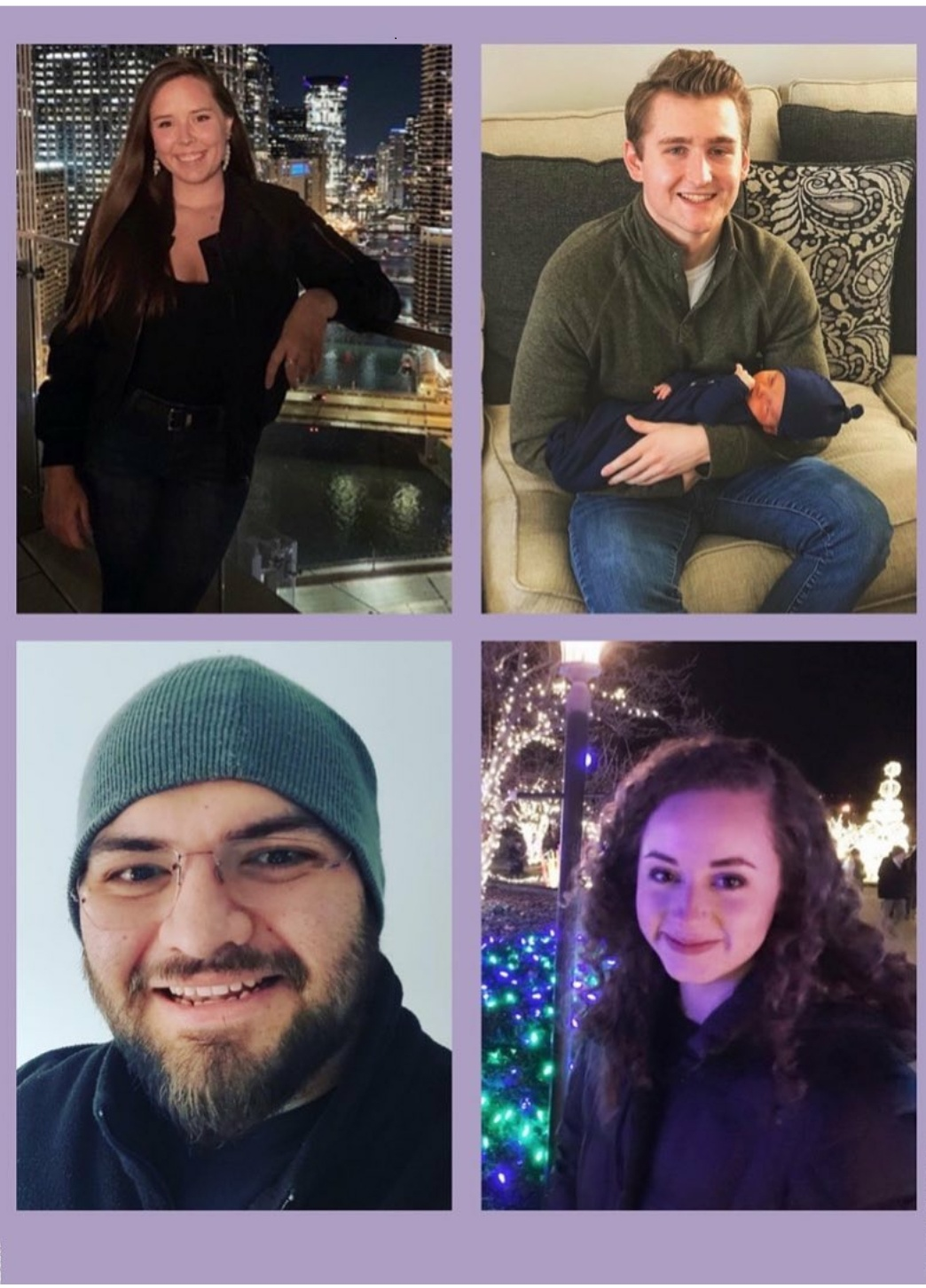 Law Students Needed for You(th) Decide: ISCOTUS and the Constitutional Democracy Project at IIT Chicago-Kent College of Law are seeking law student volunteers to help us
with You(th) Decide: A High School Student Forum on the U.S. Supreme Court. This real-time discussion of a current case before the Supreme Court of the United States will be held via ZOOM on Friday, March 5, 9:00 AM-1:30 PM.If you wish to participate or if you have any questions, please contact Dee Runaas (Project Director).
The ACLU is sponsoring a team for the Fifth Annual Notre Dame National Appellate Advocacy Tournament for Religious Freedom. This competition will be taking place from April 9th, 2021 through April 11, 2021. We are currently accepting applications! To be considered, please submit a writing sample and a brief statement of interest to aclu. Please see the attached flyer below to learn more. We look forward to seeing our university represented at this event!
Events for This Week
Events may be found on the SBA calendar. Please make sure you are accessing via your Kent email address.
Monday – March 1, 2021
Tuesday – March 2, 2021
Wednesday – March 3, 2021
Thursday – March 4, 2021
Friday – March 5, 2021
.
Writing Competitions
(we have so many that we now have a heading!)
Interested in submitting a paper to a competition? The law library has created a guide to student legal writing competitions. For more information, please see the library blog post about the guide.
The ACLU & ACPLS will be hosting a Creative Writing Contest! This will be an opportunity to engage in a more creative and enjoyable part of writing. The topic or guiding purpose of this contest is to write about freedom, fellowship, community, and the purpose of our work. We are also interested in hearing about helping others, the value in volunteering, and why we do the work we do. The theme of this contest is broad, such that you can write about what speaks to you most. To learn more about this contest, please see the flyer below! The deadline for submissions is March 17!
The Black Law Students Association and the Student Bar Association are pleased to announce the Nickolas Johnson Writing Competition. In 2018, we lost a fellow classmate and BLSA member. This writing prize in Nickolas Johnson's memory is to encourage students to tackle issues of mental health on campus and propose an idea to be implemented by BLSA and SBA for the upcoming school year. Click here for the application. Students can download the application by clicking on the documents in the guide, or find it attached to this newsletter.. The competition funding is donation based, and if you would like to donate, there is information provided below on how to do so. The hope is to raise $1,000 each year, which will allow the student who wins to be awarded $500, with the other $500 going to implementing the student's proposal. The writing prize will take place from March 1 to April 19. A panel of judges will read the proposals from April 19 to May 10 and announce the winner on the May 10.
If you would like to donate to the Nickolas Johnson Writing Competition, please go to arogers11.
Future Events
Tuesday, March 9
Wednesday, March 10
Friday, March 12
Tuesday, April 6
Future Deadlines
Monday, March 15
Resources
From ASP: How to improve second semester grades: Leveraging your first semester to fuel success.
From the Library: Improving your Internet Connection at Home.
American Bar Association: Did you know that you get a free ABA membership as a law school student? Sign up using this link for all the perks of membership, including networking opportunities and awesome discounts to study resources! If you have any questions, email your ABA Rep Daniel Kfoury.
Birthdays & Special Days – March:
03/02 – Callie Folke, 1L
03/04 – Ashley Morris, 1L
03/06 – Patrick Boviei, 2L
03/07 -Brett Simon, 3L
03/17 – Annora Alfonso, 1L
03/21 – Spencer Davidson, 2L; Aylissa Ritterhoff, 1L
03/30 – Angelica Jalasco, 1L; Saynyenoh Warner, 1L
03/31 – Aaron Weiss, 2L
*if you wish to share your special date with the student body, click here