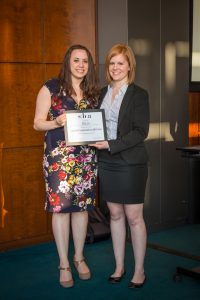 At the 2014-2015 Bar & Gavel Society & Student Bar Association Awards, the SBA President Casey Brown announced that HLLSA had been voted "Student Organization of the Year"
HLLSA President Laurel Martinez was also inducted to the Bar & Gavel Society
HLLSA Nomination:
Although it was a difficult feat, HLLSA topped their work from last year! Their Judge's Night this year was an even bigger success than last year, despite the drop in membership. In addition, HLLSA took to heart the message sent by SBA: cooporation between groups to put on better events.
HLLSA team up with several student organization put on several events, including the Criminal Law Society Anita Alvarez Event, BLSA networking behavior events, and the LLM class in the Diversity Social.
HLLSA also topped our fundraising goal for Kisses for Christmas by raising $600 for a family in need. But most importantly, HLLSA continued to offer support for the Latino Community both here and at other law schools.
Nomination for Laurel Martinez: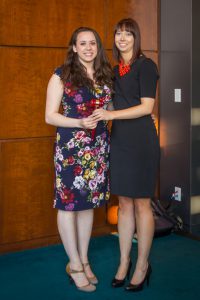 Laurel Martinez is the President of the Hispanic Latino Law Students Association, but her involvement far exceeds that single role. Laurel is about as involved in the law school as a student can be. She donates a remarkable amount of time and energy to both current and prospective students.
Always willing to help, Laurel has orchestrated and/or participated in a multitude of panels – discussing any number of topics from diversity, to grades, to career development – and networking, social, and career development events. She is a passionate advocate for Chicago-Kent and her peers.
What you see is what you get with Laurel, and what you get is someone who truly wants nothing but the best for her fellow students. She consistently goes above and beyond what is required, and strives to do everything within her power to make Chicago-Kent and its students the best that we can be.