The Journal of Intellectual Property
2018–2019 CKJIP EXECUTIVE BOARD ANNOUNCEMENT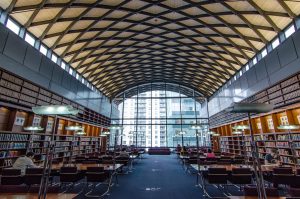 Welcome to the Chicago-Kent Journal of Intellectual Property's website. Here, you will find information relevant to students, student editors, authors, and prospective authors. The Journal of Intellectual Property is a student-run publication at IIT Chicago-Kent College of Law, which offers one of the best Intellectual Property Law programs in the United States.
Notable authors include Judge Diane Wood of the Seventh Circuit, Judge M. Margaret McKeown of the Ninth Circuit, Judge Timothy B. Dyk of the Federal Circuit, David Kappos, the former USPTO Director, and Professor Rebecca Tushnet of Georgetown Law Center. Our most recent publication is Volume 17, Issue 1.
For updates on the Journal and for new developments in intellectual property law, follow us on Twitter and like us on Facebook.
WE ARE NOW ACCEPTING ARTICLE SUBMISSIONS!