The Journal of Intellectual Property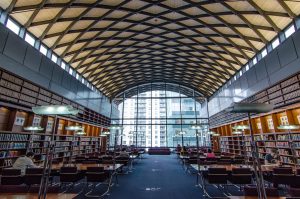 Welcome to the Chicago-Kent Journal of Intellectual Property's website. Here, you will find information relevant to students, student editors, authors, and prospective authors. The Journal of Intellectual Property is a student-run publication at IIT Chicago-Kent College of Law, which offers one of the best Intellectual Property Law programs in the United States.
Notable authors include Judge Diane Wood of the Seventh Circuit, Judge M. Margaret McKeown of the Ninth Circuit, Judge Timothy B. Dyk of the Federal Circuit, David Kappos, the former USPTO Director, and Professor Rebecca Tushnet of Georgetown Law Center. Our most recent publication is Volume 16, Issue 2.
For updates on the Journal and for new developments in intellectual property law, follow us on Twitter and like us on Facebook.
WE ARE NOW ACCEPTING ARTICLE SUBMISSIONS!
WE ARE NOW ACCEPTING APPLICATIONS FOR THE 2017-2018 JOURNAL'S STAFF!
__________________________________________________________________________________________________
What:
 

A one-day conference that will examine the rise of the Patent Trial and Appeal Board, which is on pace in 2017 to set a record of deciding over 2,000 inter partes reviews (IPRs) initiated by parties challenging the validity of existing patents. The conference will convene leading patent academics, attorneys and officials to examine many facets of the PTAB's expanded powers under the America Invents Act, including issues related to PTAB procedures, claim construction and decisions.
Where:

                                                

When:


Chicago-Kent College of Law                 

Friday, October 20, 2017


565 West Adams Street
Chicago, IL 60661
Confirmed speakers include:
Professor Greg Dolin, University of Baltimore School of Law
Christen Dubois, Director and Associate General Counsel, IP Litigation, Facebook
Professor John Golden, University of Texas at Austin School of Law
Christopher Kaiser '05, Administrative Patent Judge, USPTO
Professor Dmitry Karshtedt, George Washington University Law School
Jay Knobloch, Trading Technologies
Professor Megan La Belle, The Catholic University of America
Scott McKeown, Partner, Ropes & Gray LLP
Professor Andrew Moshirnia, Chicago-Kent College of Law
Professor Kristen Osenga, University of Richmond School of Law
Professor Arti Rai, Duke University School of Law
Professor Daniel Ravicher, University of Miami School of Law
Professor Jason Rantanen, University of Iowa College of Law
Professor Greg Reilly, Chicago-Kent College of Law
William Saindon, Lead Administrative Patent Judge, USPTO
Professor Karen Sandrik, Willamette University College of Law
Professor David Schwartz, Northwestern University Pritzker School of Law
Mark Stewart, Senior Director – Assistant General Patent Counsel, Eli Lilly
Jonathan Stroud, Chief Patent Counsel, Unified Patents
Eric Sutton, Senior Patent Counsel, Oracle
Professor Melissa Wasserman, University of Texas at Austin School of Law
Click here for continued updates to speakers, schedule, and Illinois MCLE credit status (pending).
__________________________________________________________________________________________________