The Journal of Intellectual Property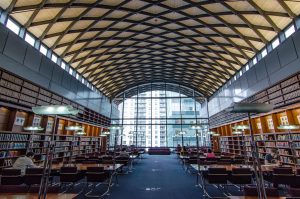 Welcome to the Chicago-Kent Journal of Intellectual Property's website. The Journal is the official publication of the PTAB Bar Association. Here, you will find information relevant to students, student editors, authors, and prospective authors. The Journal of Intellectual Property is a student-run publication at IIT Chicago-Kent College of Law, which offers one of the best Intellectual Property Law programs in the United States.
Notable authors include Judge Diane Wood of the Seventh Circuit, Judge M. Margaret McKeown of the Ninth Circuit, Judge Timothy B. Dyk of the Federal Circuit, David Kappos, the former USPTO Director, Seth P. Waxman, the former Solicitor General of the United States, and Professor Rebecca Tushnet of Georgetown Law Center.
Follow us on LinkedIn and Instagram.