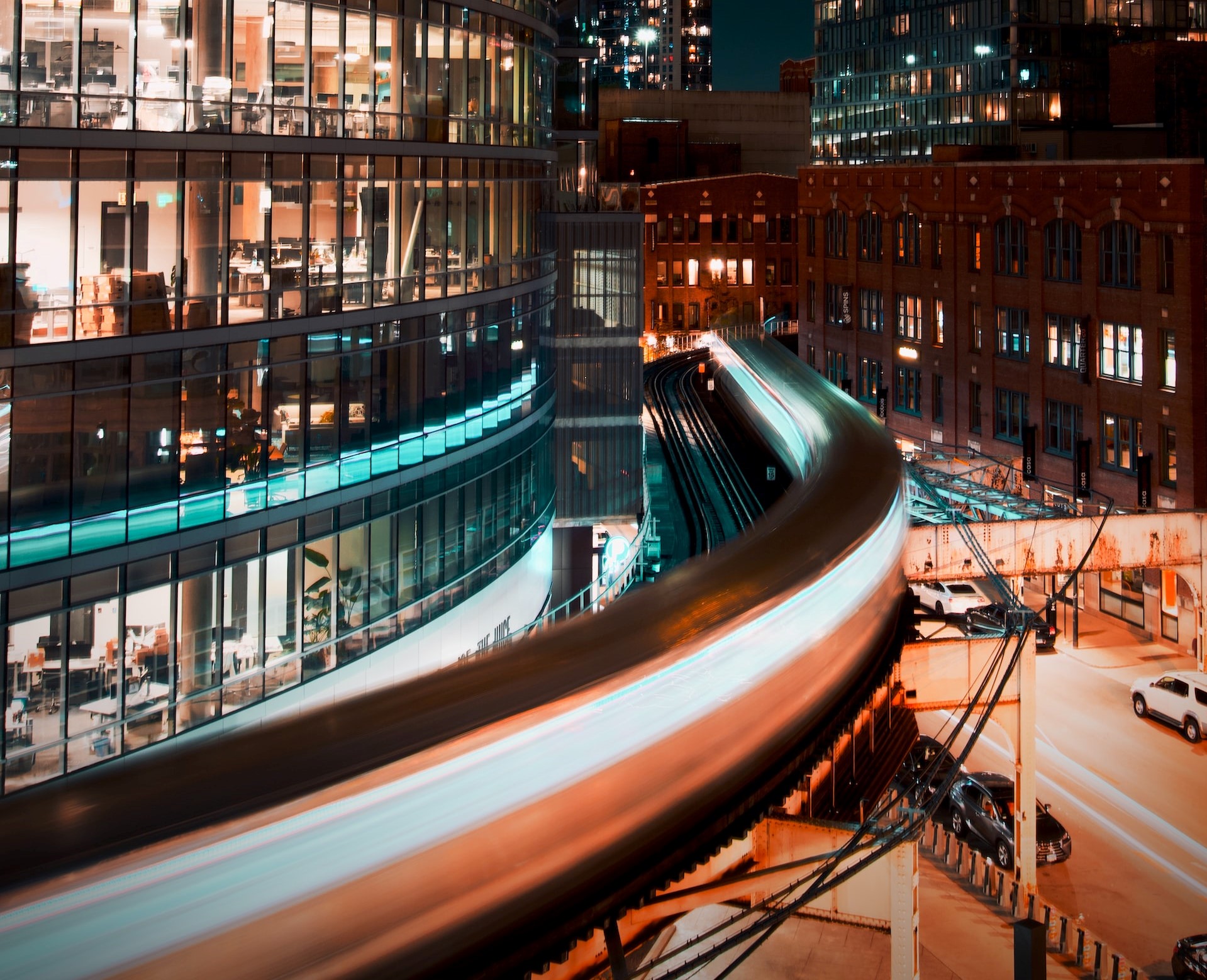 The Midwest Regional Rail Initiative Aims to Bring High Speed Rail to Illinois
High speed rails may seem like a transportation option unique to Europeans, but that may not be the case for much longer. The United States has plans to implement high speed rail within the upcoming decade. High speed rails are trains that run faster than traditional trains at around 124-200mph.[1] Currently, Acela is the only high speed train in the United States which is operated by Amtrak.[2] Acela currently reaches speeds up to 150mph and travels between cities in the Northeast Corridor (Boston, New Haven, New York, Philadelphia, Wilmington, and Washington).[3]
As for the future of high speed rail in the US, the Midwest Regional Rail Initiative ("MRRI") is just one set of plans for high speed rails.[4] The MRRI is an effort to include nine Midwest states (Indiana, Illinois, Iowa, Michigan, Minnesota, Missouri, Nebraska, Ohio, and Wisconsin) to connect "3,000 miles of existing rail right of way to connect rural and urban areas" with the "[i]ntroduction of modern, high-speed trains operating at speeds up to 110mph." The MRRI is meant to help cut "travel time between destinations by 30 to 50 percent."[5]
In 2021, to further the Illinois section of the MRRI, J.B. Pritzker signed a bill to authorize "the formation of the Illinois High-Speed Railway Commission."[6] The commission is tasked with "creating a statewide plan for a high-speed network…recommendations…and implementation of a plan."[7] Additionally in 2019, an Illinois statewide infrastructure bill was passed that allotted $400 million for "the Chicago CREATE program to modernize rail" which also includes funding to the Illinois High-Speed Railway Commission.[8]
Construction of new high speed rail in Illinois is focused on the Chicago to St. Louis corridor.[9] The project began in September 2010 to upgrade about 96 miles of existing tracks and add 18 miles for high speed rail.[10] By 2021, the Illinois Department of Transportation began testing the rails in the corridor to comply with Federal regulations that allow trains to operate up to 110mph.[11]
Proponents and Critics
Proponents of adding high speed rail to the Midwest focus on the environmental and social benefits of being able to help people in both rural and urban communities. One environmental benefit is its ability to reduce carbon emissions. According to the High Speed Rail Alliance the Midwest high speed rail could slash "3.3 million metric tons" of carbon emissions a year.[12] These cuts in emission are already seen in France where the difference in carbon emissions between a car and a high speed rail traveling between Paris and Marseilles is reduced by 178lbs of carbon per passenger.[13]
Critics of the MRRI state how the project seems to be nothing but promises. One article noted how the Midwest previously used $3.5 billion in funds in 2009 to increase the speed of current trains with no success, noting that average speeds only increased by 0.4mph.[14] The article also mentioned how even in California the projected cost of their high speed rail started at $20 billion but is now expected to cost about $100 billion.[15]
Even with these critiques, the benefits seem to outweigh the negatives with Illinois and other Midwest states furthering their plans to have high speed rail. For example, Minnesota was granted approval by the Federal Railroad Administration in early 2018 to carry on a project for a high speed rail connecting Minneapolis and Duluth.[16] And Michigan already has approval to use accelerated speeds after infrastructure improvements and testing.[17] This now allows an Amtrak train to reach 110mph on certain sections of the track in Michigan.[18]
[1] High-speed rail, Wikipedia (https://en.wikipedia.org/wiki/High-speed_rail).
[2] The Next Generation of Acela, Amtrack (https://www.amtrak.com/next-generation-acela).
[3] Id.
[4] Midwest Regional Rail Initiative, MN Department of Transportation (https://www.dot.state.mn.us/passengerrail/mwrri/index.html).
[5] Id.
[6] Midwest Regional Rail Plan (Oct. 2021) (https://railroads.dot.gov/sites/fra.dot.gov/files/2021-10/Final%20Report-MWRRP%20with%20Appendices%20PDFa.pdf).
[7] Id. at 34.
[8] Id.
[9] Construction/Stations, Illinois High-Speed Rail Chicago to St. Louis (https://www.idothsr.org/2010_const/).
[10] Id.
[11] Id.
[12] How Will HSR Reduce Carbon?, High Speed Rail Alliance (https://www.hsrail.org/blog/how-will-hsr-reduce-carbon/).
[13] Id.
[14] Randal O'Toole, The Midwest Rail Plan: A Disaster Waiting to Happen, CATO Institute (Nov. 23, 2021) (https://www.cato.org/blog/midwest-rail-plan-disaster-waiting-happen).
[15] Id.
[16]  Northern Lights Express Project, MN Department of Transportation (https://www.dot.state.mn.us/nlx/#:~:text=The%20Northern%20Lights%20Express%20(NLX,more%20about%20the%20NLX%20project).
[17] Press Release, Michigan Department Of Transportation, Expanded Amtrak MidwestSM Accelerated Michigan Service and Additional Wolverine Round Trip Given the Green Light (May 17, 2021) (https://www.michigan.gov/mdot/news-outreach/pressreleases/2021/05/17/expanded-amtrak-midwestsm-accelerated-michigan-service-and-additional-wolverine-round-trip-given-th).
[18] Id.