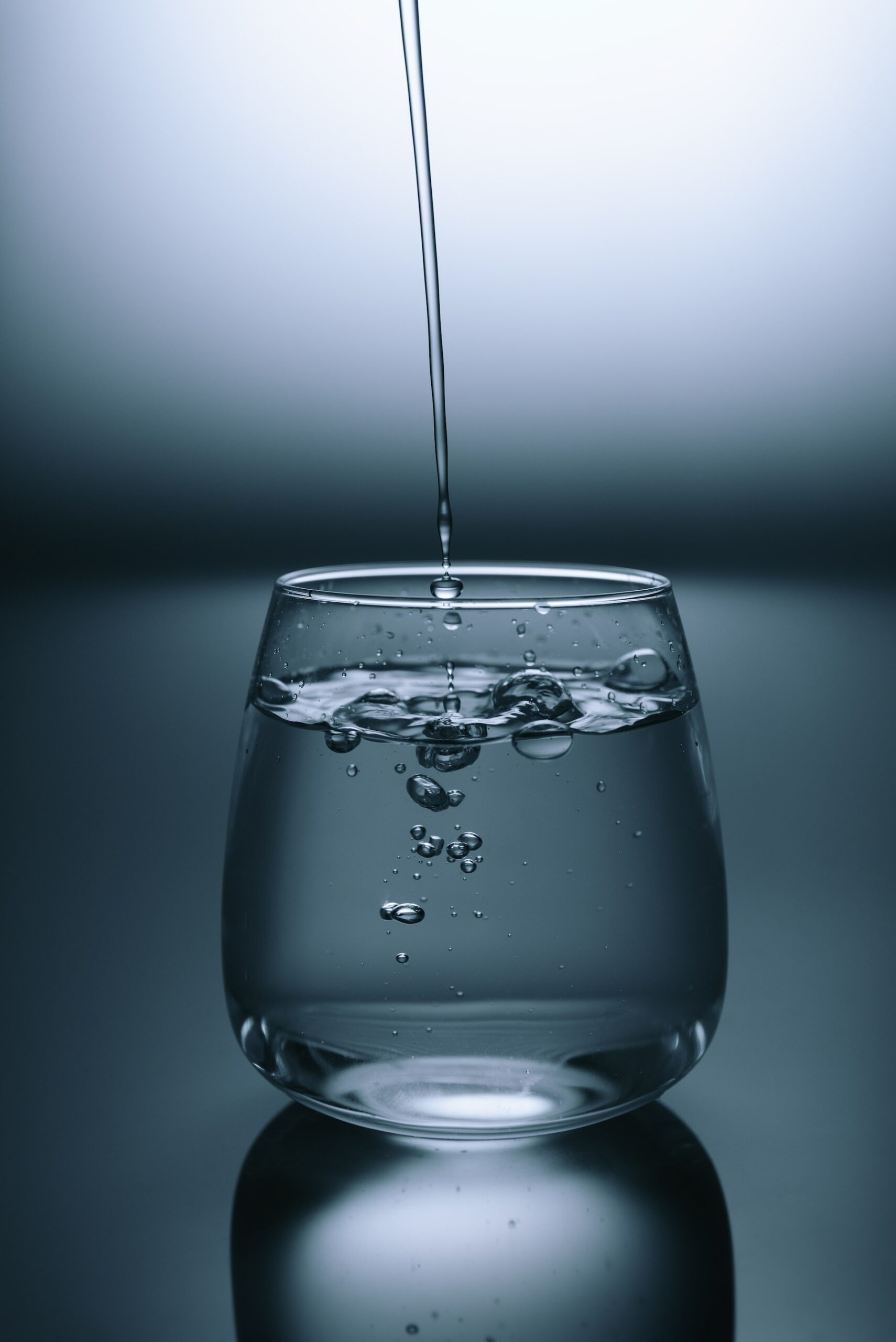 New Federal Regulation to Combat Forever Chemicals
By: Joseph Garza
The Environmental Protection Agency ("EPA") is proposing a rule to establish legally enforceable levels for six different per- and polyfluoroalkyl substances ("PFAS") in drinking water.[i] These standards, known as Maximum Containment Levels ("MCLs"), will set the maximum allowable amount of these six PFAS in public drinking water systems throughout the country.
What are PFAS?
Previously unregulated, PFAS are widely used, long-lasting chemicals which break down incredibly slowly over time.[ii] This is why PFAS are known colloquially as "forever chemicals." PFAS have been detected in the blood of people and animals, globally. PFAS are found in many food products and in the environment, including in water, air, soil, and fish.[iii] Specifically, PFAS are commonly found in cleaning products, water-resistant fabrics, grease-resistant paper, nonstick cookware, personal hygiene products, and stain resistant coatings on carpeting or upholstery.[iv]
Studies show that exposure to some PFAS may have detrimental effects to human and animal health.[v] In humans, those effects may include:
Increased cholesterol levels;
Changes in liver enzymes;
Small decreases in infant birth weights;
Decreased vaccine response in children;
Increased risk of high blood pressure or preeclampsia in pregnant women; and
Increased risk of kidney or testicular cancer.[vi]
Suffice it to say, use of PFAS presents significant problems EPA hopes regulation can mitigate.
In proposing these MCLs, EPA is using its authority under the Safe Drinking Water Act ("SDWA") to regulate contaminants in drinking water that may cause harm to human health.
SDWA and MCLs, Generally
Congress passed SDWA to protect public health through nation-wide regulation of drinking water.[vii] SDWA imposes requirements upon every public water system, and some private water systems, to protect drinking water and drinking water sources.[viii] Water systems are best thought of as treatment plants that clean water for human use and consumption. Often this happens at the municipal level.
Under SDWA, EPA has the authority to issue National Primary Drinking Water Regulations ("NPDWRs") that create MCLs. EPA does this based upon a finding that certain frequencies of a contaminant may be detrimental to human health.[ix] EPA prioritizes contaminants for regulation based on the frequency with which they are in water, as well as the degree of threat those contaminants pose to human health.[x]
MCLs help water systems reach a Maximum Containment Level Goal ("MCLG").[xi] An MCLG is based off the level at which a contaminant will cause no "known or anticipated adverse effects on human health."[xii] MCLs represent the closest feasible a water system can get to a contaminant's MCLG based on the use of best available technologies.[xiii] Each MCL also requires water systems to frequently test water for that contaminant to ensure the MCL's standard is being achieved.[xiv]
States are tasked with directly overseeing the implementation of MCLs, through their own state drinking water programs.[xv] However, the standards set forth in the states must be at least as stringent as those set forth by EPA.[xvi]
Under SDWA, water systems must inform the public of their compliance or noncompliance with an MCL, both annually and when there is an instance of noncompliance with that MCL.[xvii]
Passage of an MCL like this will lead to water systems across the country monitoring their drinking water for these PFAS.[xviii] Additionally, water systems that exceed the MCL must bring themselves into compliance by implementing the best available technology to do so.[xix]
Where is the PFAS MCL in the Rulemaking Process?
Pursuant to each individual environmental statute, EPA has the authority to develop regulations where it deems necessary. Once EPA deems so, EPA proposes a regulation by listing it in the Federal Register so that members of the public can comment on the proposed regulation.[xx] EPA will then consider the comments, revise the regulation accordingly, and issue a final rule; the rule will be published in the Federal Register.[xxi] Finally, EPA will codify the rule in the Code of Federal Regulations (the "C.F.R.").[xxii]
EPA is currently holding hearings and taking public comments regarding the proposed MCLs.[xxiii] The public comment period will end on May 30, 2023.[xxiv] Any individual or entity that wishes to make their thoughts on the MCL known should take this time to comment, so that EPA can take these thoughts into consideration in crafting the final MCLs.
How does this impact Environmental Practitioners in Chicago?
Although testing for PFAS in Chicago's drinking water has resulted in multiple non-detects (levels so low that PFAS did not set off the tests),[xxv] multiple Chicagoland suburbs' drinking water has tested positive for PFAS.[xxvi]
Environmental Law Practitioners of Chicagoland may see an uptick in enforcement actions because of this new MCL. Practitioners should also be aware of whether their clients' interests are served by submitting a public comment, since the deadline to submit a comment to the federal register is arriving soon.
If you would like to make a public comment on the PFAS MCL, comments can be made at www.regulations.gov under Docket ID: EPA-HQ-OW-2022-0114. Information on submitting comments to EPA dockets can be found here.
[i] Environmental Protection Agency, Per- and Polyflouroalkyl Substances (PFAS) Proposed PFAS National Primary Drinking Water Regulation, https://www.epa.gov/sdwa/and-polyfluoroalkyl-substances-pfas.
[ii] Environmental Protection Agency, PFAS Explained, https://www.epa.gov/pfas/pfas-explained.
[iii] Id.
[iv] Wisconsin Department of Health Services, Chemicals: Perflouroalkyl and Polyflouroalkyl (PFAS) Substances, https://www.dhs.wisconsin.gov/chemical/pfas.htm.
[v] Supra note ii.
[vi] Agency for Toxic Substances and Disease Registry, What are the Health Effects of PFAS?, https://www.atsdr.cdc.gov/pfas/health-effects/index.html.
[vii] Environmental Protection Agency, Understanding the Safe Drinking Water Act, 1-2, https://www.epa.gov/sites/default/files/2015-04/documents/epa816f04030.pdf.
[viii] Id.
[ix] Id. at 2-3.
[x] Id.
[xi] See generally Id.
[xii] Safe Drinking Water Act, 42 U.S.C. § 300g(4)(A).
[xiii] 42 U.S.C. § 300g-1(4)(C)-(D).
[xiv] Supra note vii.
[xv] Id.
[xvi] Id.
[xvii] Id.
[xviii] 42. U.S.C. § 300g(D)-(E).
[xix] Id.
[xx] U.S. Environmental Protection Agency, Laws & Regulations, https://www.epa.gov/laws-regulations/basics-regulatory-process.
[xxi] Id.
[xxii] Id.
[xxiii] Supra note i.
[xxiv] Id.
[xxv] City of Chicago, PFAS Findings, https://www.chicago.gov/city/en/depts/water/supp_info/water_quality_resultsandreports/PFAS-findings.html.
[xxvi] Brett Chase, Dangerous 'forever chemicals' found in drinking water of thousands of Illinois residents, Chicago Sun Times, July 30, 2021, https://chicago.suntimes.com/2021/7/30/22589222/forever-chemicals-illinois-drinking-water-pfas-epa-testing.