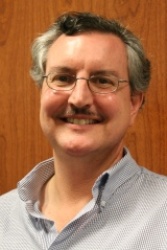 Director of the Chicago Environmental Law Clinic and Adjunct Professor of Law

Faculty Biography
Keith Harley is the Director of the Chicago Environmental Law Clinic, a collaboration between Chicago-Kent College of Law and the Chicago Legal Clinic, and Adjunct Faculty at IIT Stuart School of Business. The Chicago Environmental Law Clinic provides legal advocacy, education and volunteer services to people confronting urban environmental problems in the Chicago area.
For the past nineteen years, Mr. Harley has served as an Adjunct Professor of Law in Chicago-Kent's Environmental and Energy Law Program, for which he also serves as Co-Director.
Mr. Harley has been appointed to many federal, state and local environmental policymaking initiatives and served as the Chair of the Chicago Bar Association's Environmental Law Committee from 2006-2009.