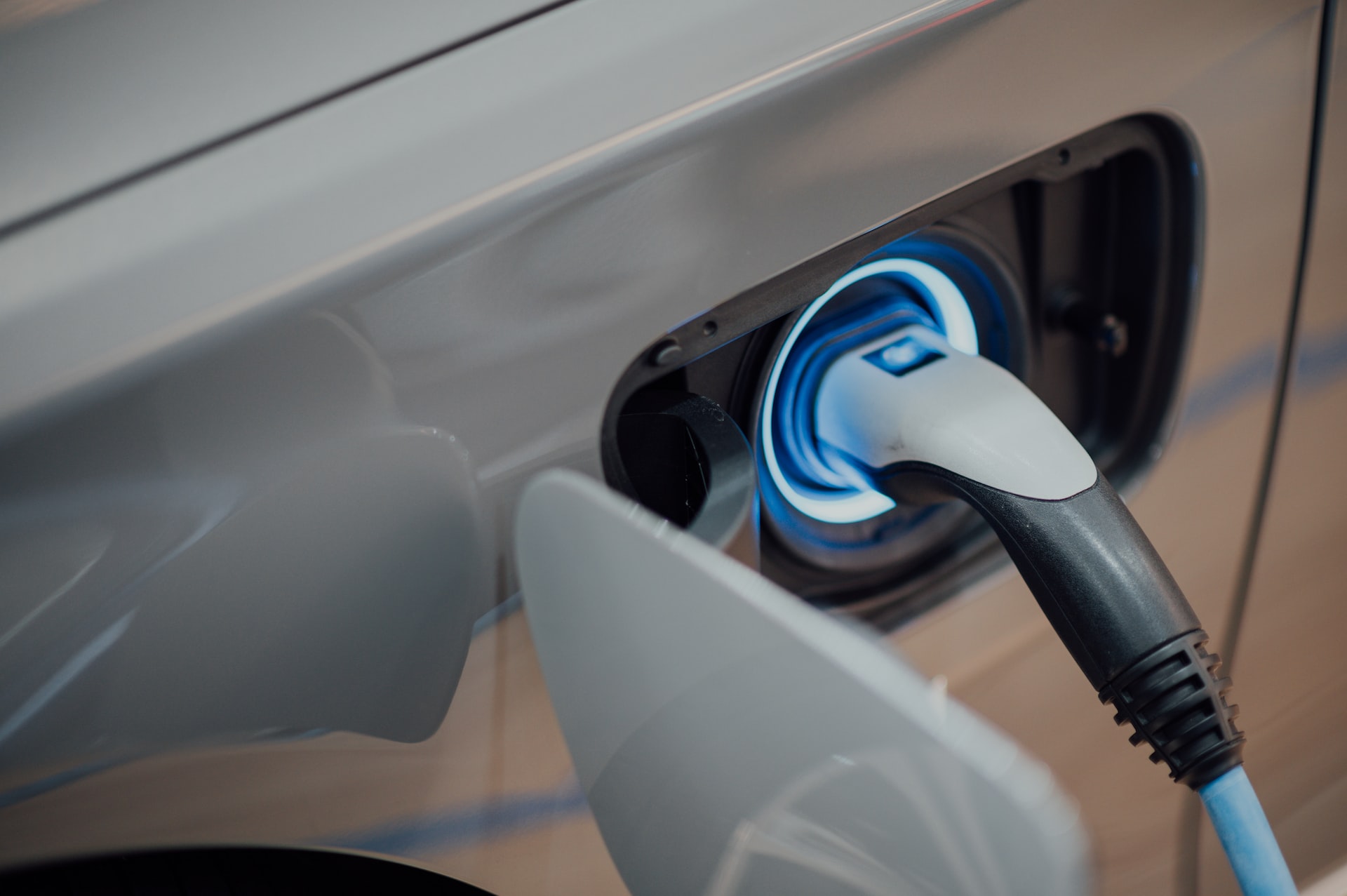 Electric Vehicle Legislation in Illinois
Legislators throughout the country and at multiple levels of government are passing legislation making clear that Electric vehicles ("EV") are the future. On the federal level the Biden administration is investing "$7.5 billion to build a national network of 500,000 EV chargers," more than $7 billion to provide domestic manufacturers with critical minerals and other components to make batteries, and "over $10 billion for clean transit and school buses."[1] Likewise, legislators here in Illinois are similarly prioritizing EV through legislation. In 2021 Illinois passed the Climate and Equitable Jobs Act, which set out a goal to have one million EVs on the road by 2030.[2]
The legislation
The Climate and Equitable Jobs Act amended the Electric Vehicle Act ("Act") to include "beneficial electrification provisions that will help leverage Illinois' clean electricity grid."[3] Beneficial electrification programs are defined in the legislation as programs "that lower carbon dioxide emissions, replace fossil fuel use, create cost savings, improve electric grid operations, reduce increase in peak demand, improve electric usage load shape, and align electric usage with times of renewable generation."[4]
To attain beneficial electrification, the legislation first required the Illinois Commerce Commission (ICC) to create workshops for stakeholders.[5] The workshops allowed stakeholders to contribute their ideas and opinions on what the Illinois utility companies have to consider to have successful beneficial electrification; ensuring that the transition to EV in Illinois is seamless.[6] The Act required stakeholders to discuss the following topics in the workshops: incentives for communities to switch to EV, rate structures for the costs of EV, support for low-income communities, and environmental benefits from transitioning to EV.[7]
The workshops spanned from November 2021 to March 2022 and resulted in a staff report from the ICC which enclosed all of the stakeholders' feedback from the workshops.[8] The Act then required the utility companies to use the report and create their own Beneficial Electrification Plan. These plans were required to address all of the recommendations by the shareholders, ensuring that the community is heard and all topics are covered.[9] These plans were due July 1, 2022.[10]
Current initiatives
ComEd and Ameren submitted Beneficial Electrification Plans. Both plans address the requirements directed by the legislation, but also recognize the importance of electric vehicle implementation for the environment. ComEd notes that 37% of nationwide carbon emissions originate from transportation, stating how beneficial electrification "is a valuable and readily available tool for tackling the impact of carbon and surface-level pollution."[11] This aligns with the Act which focuses on elimination of pollution to improve "the health and environmental quality of the residents of Illinois."[12]
Currently, the ICC is in the process of reviewing the plans for adoption. The legislation requires that the ICC approve or reject plans within 270 days from the date of filing.[13] The ICC has to review the plans to ensure that they address make-ready investments; development of electrification programs; commercial tariff programs; methods for minimizing impacts on low-income ratepayers; and more.[14] Within 3 years of the adopted plan, the utilities are required to file updated plans every 3 years.[15] This ensures that the Beneficial Electrification Plans are constantly up to date and applicable to Illinois's current conditions. Ameren notes in their plan how they are ready to implement their measures by January 1st, 2023.[16]
Additionally, Governor J.B. Pritzker announced the second rebate program for electric vehicles.[17] The original program opened in July 2022. The Climate and Equitable Jobs Act created this rebate program to incentivize Illinois residents to purchase electric vehicles. The program allows applicants to receive a $4,000 rebate for all-electric vehicles. On November 2, 2022, the Illinois Environmental Protection Agency's Director announced the second round of funding for the rebate program with the same incentives and requirements that allow an individual to receive $4,000 after they purchase an all-electric vehicle.
Illinois residents eligible to receive a rebate can fill out an application to the Illinois Environmental Protection Agency ("IEPA").[18] The IEPA lists the following eligibility requirements for an applicant to receive a rebate:
the purchaser must reside in Illinois at the time the vehicle was purchased and at the time the rebate was issued;
the purchaser may not have received a prior rebate under the Climate and Equitable Jobs Act; the EV must've been purchased on or after July 1, 2022 from a licensed dealership;
the electric vehicle must not have received a rebate under the Act;
the purchaser must apply for a rebate application within 90 days after purchasing their EV;
the purchaser must be the owner of the vehicle for a minimum of 12 months after purchasing it.[19]
The application can be found on the IEPA's website on their Electric Vehicle Rebate Program page.[20] The Governor's Press Release includes both a link to the application and a link to sign up for email updates on the IEPA's EV programs.[21]
This rebate program and the previous one emphasize that the reviewing process will prioritize "applications from low-income purchasers and award rebates to purchasers accordingly," a theme found throughout the legislation. Some examples of intentional environmental justice considerations include the following language: creating more public access to charging equipment "especially in low-income and environmental  justice communities, where levels of air pollution burden tend to be higher"; identifying "equity investment eligible communities…which would benefit from equitable investments" such as environmental justice communities; and including stakeholders "representing environmental justice and low-income communities" in the workshops for the creation of the beneficial electrification plan.
Challenges
ComEd lists "Inadequate Charging Access" in their report as a barrier to successful electrification. They note how private entities prioritize installing charges in high-income areas rather than high population density that have little room for chargers. Additionally, people in multifamily unit homes, who rely on street parking, will be unable to purchase chargers for personal access compared to those in single-unit housing.
Organizations in communities of color are stepping up to the challenge of implementing EV charging infrastructure.[25] Of note is the Community Charging Initiative pilot, which was awarded a Keeling Curve Prize for Global Warming Mitigation. They installed a "community-based electric vehicle charging station" to resolve the barrier of inadequate access to individuals in multiunit homes.[26] The community residents can reserve the charger through an app, relieving the majority of the community from the anxiety of finding adequate charging.[27] The Community Charging Initiative was able to partner with an eager organization, Plant Chicago, to implement the station at their shop in a predominantly Latinx community.[28]
Overall, the transition to electric vehicles is here and Illinois legislation is focused and thorough to make the transition seamless. The program is ready for adaption and implementation with utility companies and community organizations already beginning their transitions for beneficial electrification.
[1] Fact Sheet: President Biden's Economic Plan Drives America's Electric Vehicle Manufacturing Boom,  The White House (Sep 14, 2022), https://www.whitehouse.gov/briefing-room/statements-releases/2022/09/14/fact-sheet-president-bidens-economic-plan-drives-americas-electric-vehicle-manufacturing-boom/.
[2] Press Release, J. B. Pritzker, Governor of Illinois, Gov. Pritzker Signs Transformative Legislation Establishing Illinois as a National Leader in Climate Action (Sept. 15, 2021), https://www.illinois.gov/news/press-release.23893.html.
[3] 20 ILCS 627. Document for 22-0432, Illinois Commerce Commission https://www.icc.illinois.gov/docket/P2022-0432/documents/325766. Listed under ComEd 1.01.
[4] 20 ILCS 627/45(b).
[5] Id.
[6] 20 ILCS 627/45(d).
[7] Id.
[8] Id.
[9] Id.
[10] Id.
[11] Document for 22-0432, Illinois Commerce Commission (https://www.icc.illinois.gov/docket/P2022-0432/documents/325766). Listed under ComEd 1.01.
[12] 20 ILCS 627/5. Other findings include "reducing the operating costs of vehicle transportation [and] shifting the demand for imported petroleum to locally produced electricity."
[13] 20 ILCS 627/45(c).
[14] Id.
[15] 20 ILCS 627(f).
[16] Document for 22-0431, Illinois Commerce Commission, https://www.icc.illinois.gov/docket/P2022-0431/documents/325722. Listed under Ameren Ex. 2.1.
[17] Press Release, J. B. Pritzker, Governor of Illinois, Pritzker Administration Announces opening of Electric Vehicle Rebate Program for Illinois Residents,  (July 1, 2022), https://www.illinois.gov/news/press-release.25135.html.
[18] Id.
[19] State of Illinois, FAQ: Illinois' Electric Vehicle Rebate Program, Illinois Environmental Protection Agency  (Nov. 2022).
[20] Electric Vehicle Rebate Program, Illinois Environmental Protection Agency, https://www2.illinois.gov/epa/topics/ceja/Pages/Electric-Vehicle-Rebates.aspx.
[21] Supra note 16.
[22] Id.
[23]  20 ILCS 627/45.
[24] Supra note 3.
[25] Audrey Henderson, Climate Laws Boost Chicago Efforts on Equitable Shift to Electric Transportation (Aug. 17, 2021), https://energynews.us/2022/08/17/climate-laws-boost-chicago-efforts-on-equitable-shift-to-electric-transportation/.
[26] Id.
[27] Id.
[28] Id.