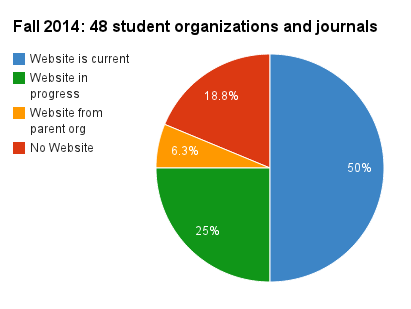 As 2014 comes to an end and we begin a new semester at Chicago-Kent, I'd like to provide a global review of the online presence of our student organizations.
We currently have 48 active student organizations and journals (see complete list on Student Organizations A-Z).
In addition to customized websites, many organizations also use Facebook and Twitter to communicate with members and publicize events.
As you can see in the chart above, most organization websites have been upgraded using the new WordPress managed hosting service we've offered. We've added 14 new sites this last semester alone and have 12 more in process – brand-new groups as well as those upgrading from out of date HTML sites.
Note: Organizations with no website or a website currently transitioning to the new system will receive an individual email checking in on their status. You can also contact Emily Barney directly with questions if you need access or training at any time.
WordPress Site Features
Profiles:
Our organizations and journals can highlight their leaders and advisors with customized profile pages

ELS Board Summary
The Environmental Law Society displays short profiles one one page:
Executive Board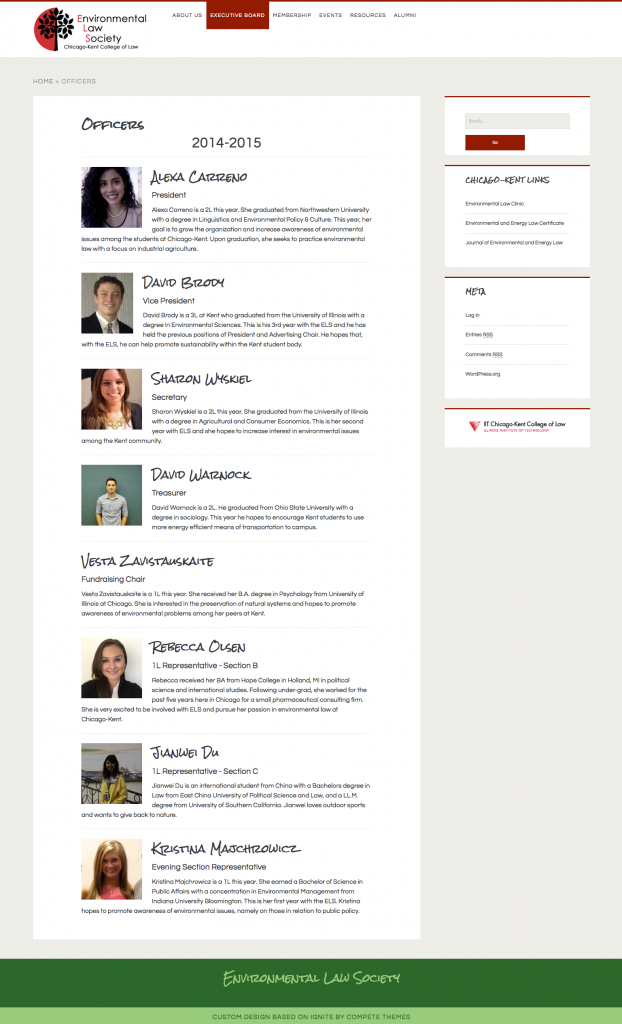 SBA Condensed List
On the SBA website, the 
condensed member list
 shows names by group, with some names appearing in multiple groups.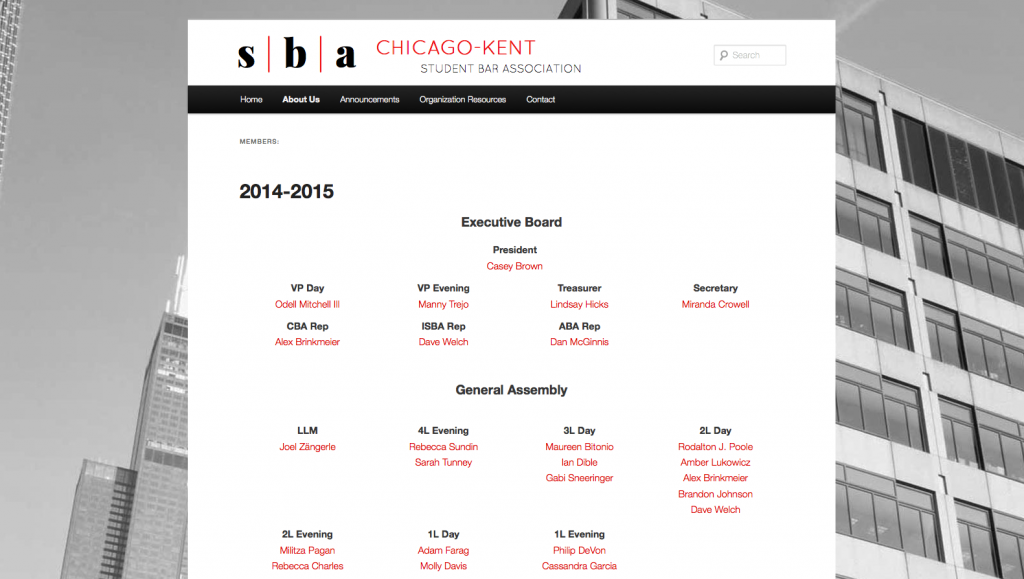 CKJIP Editor Roster
The Chicago-Kent Journal of Intellectual Property also displays grouped profiles, this time with images included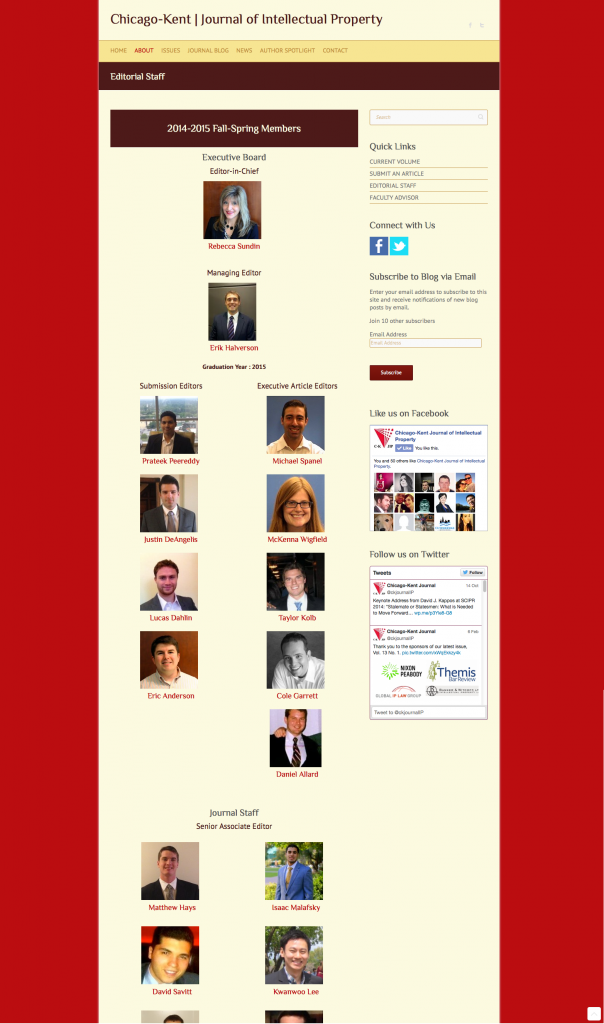 ACSLP Individual Profiles
The ACSLP displays short profiles on the
officers page
, linking to longer
individual profile pages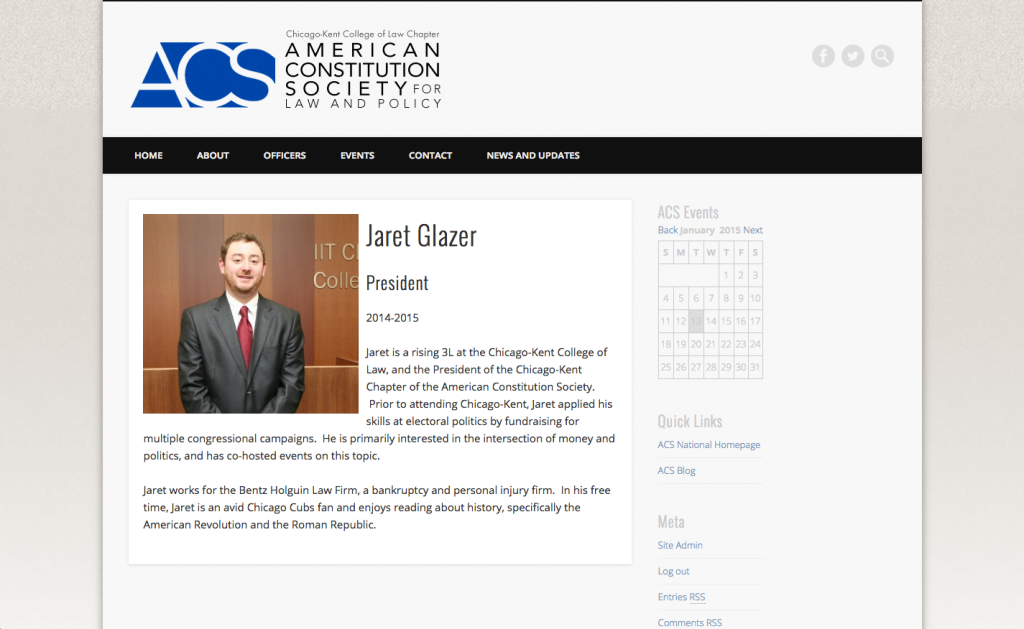 Entrepreneurial Advisors
The Entrepreneurial Law society shows their advisors in a short list
with images and social media profile links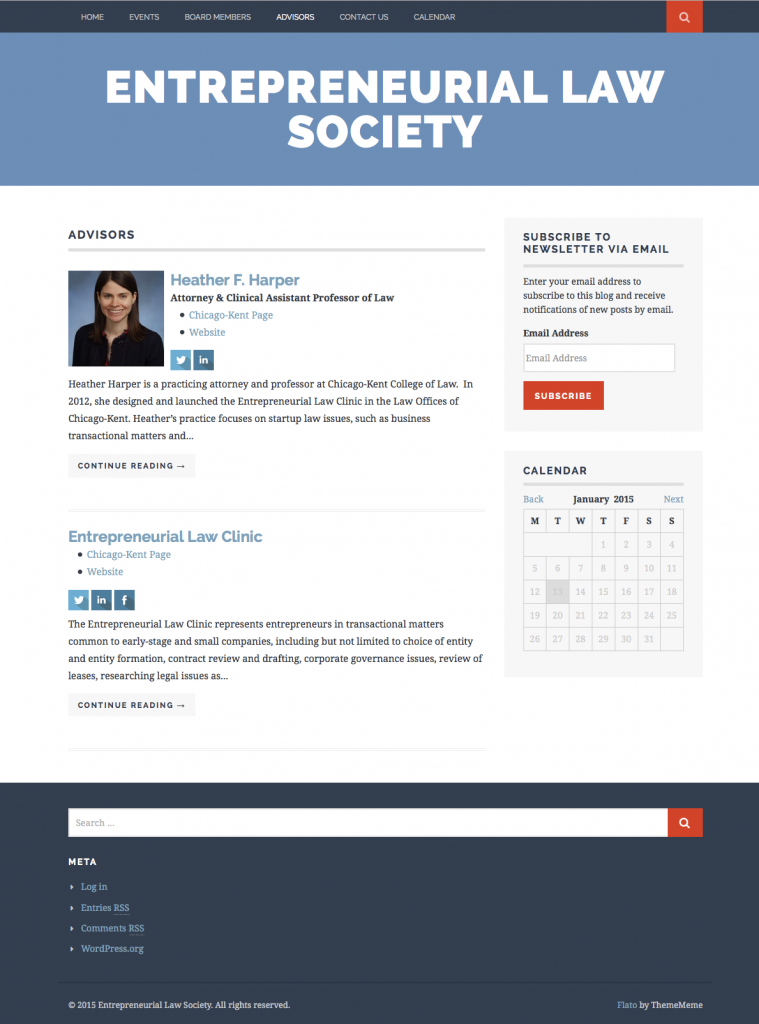 Events:
Adding events on these websites makes it easier to update details and share them online

ACSLP
Criminal Law Society
KJF
Blogging:
You don't have to blog essays to use the updates feature – short text announcements or illustrated recaps are great too
APALSA Updates
APALSA
has been sharing resources and announcements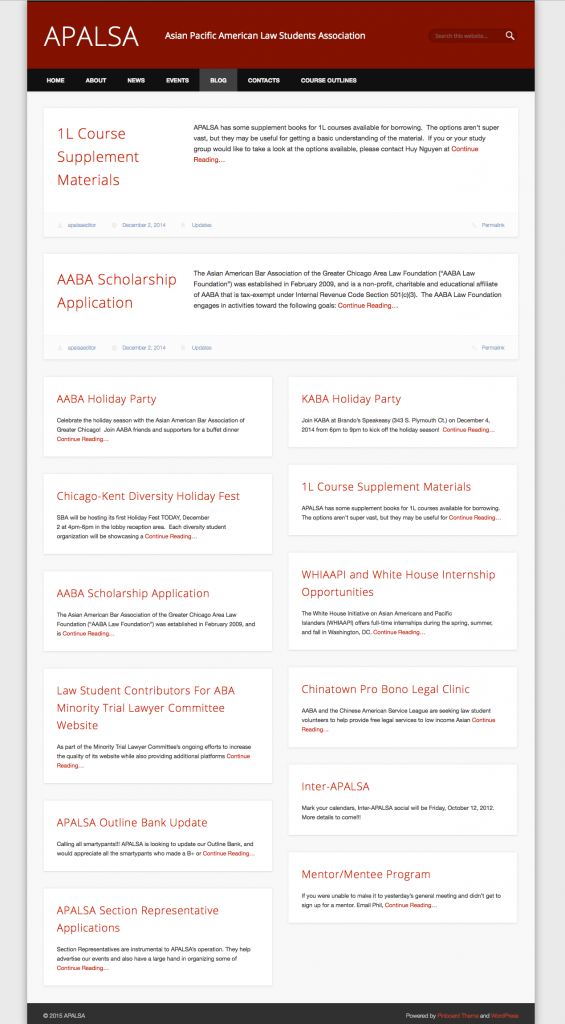 Federalist Society Event Recaps
The Federalist Society
has been posting recaps of Chicago-Kent events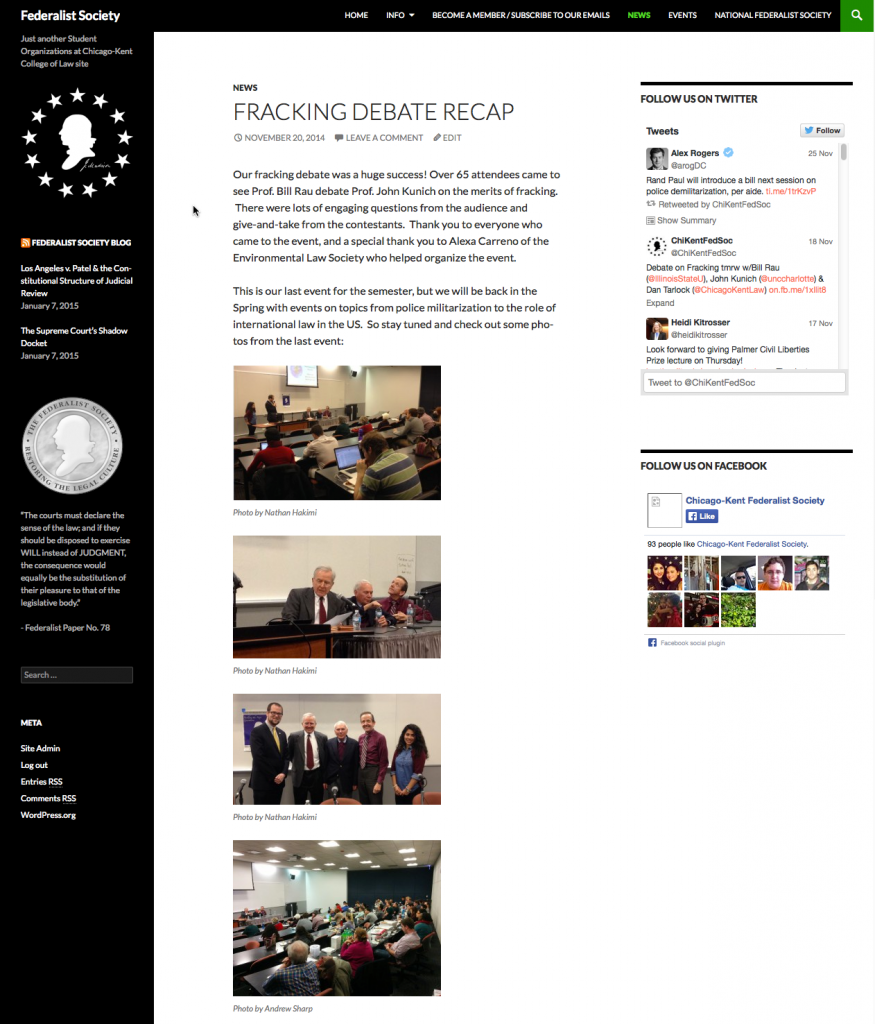 More Customizations
As requested by individual organizations, we've also developed ways to integrate more tools and features into specific sites: